Generation 5 spouse by
zip_itsims!

Featuring sims by
xbeccyx,
katu_sims,
bondchick_nett,
apayo_x and
remisims!

First off, another apology for another rushed update. I had a whole detailed thing planned out, then the new LJ overwrote my autosave just for writing something in the subject title. And it was a long post. Damn you new LJ format, you always used to ignore the subject title. D: So yes, can't really remember what I wrote, so I'll probably just breeze through most of it.

PREVIOUSLY ON THE TOYBOX LEGACY..

The only sims who were helping out were an intrusive spare from 2 generations ago and a townie.
Lorin died but only Kiribati seemed to care.
Bumblebee aged to child and failed at peeing like a man. She and Optimus Prime quickly became rivals.
Two more twins, Soundwave and Grimlock, were born.
Nose Marie drove herself, the children and myself crazy by constantly swapping cribs.
Mega-birthday-hullabaloo! Optimus became a teenager, Starscream and Megatron became children and Soundwave and Grimlock became toddlers.


[*inhale deeply*]
[*In speeded-up voice*]

So, to start with, none of the kids cared about going to school. Most days Buckaroo had to drive them in his ice cream van.





He didn't seem to impressed.




Optimus Prime: [insert forgotten excitable comment on how cool it is to skive]
Buckaroo: [insert snarky-yet-posh response]


Also, the ice cream truck can turn invisible.





Persimmon (
xbeccyx) seems intrigued.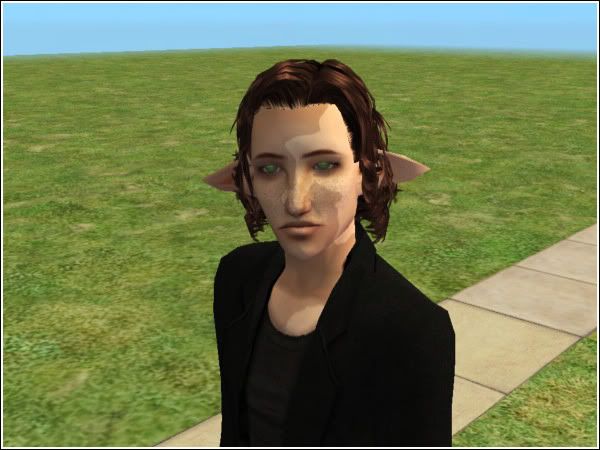 Everyone except Bumblebee. And it paid off. She had inappropriate timing to celebrate however.




Though it didn't seem like Kiribati really cares. Considering she often cares for her children in sexy lingerie I suppose that's to be expected.

As demonstrated here.





[*inhale deeply*]
[*in speeded-up voice*]





NOSE MARIE STOP IT.


See? You two spend so long trying to figure out which crib belongs to who you're slowly starving to death!





And Optimus Prime wet himself as soon as he even attempted the swapsies activity.





He's not crying because he can't hold his bladder, he's crying because he slept in a little girl's room.





[*inhale deeply*]
[*in speeded-up voice*]


Buckaroo tried to initiate sex but Kiribati refused because she was too lonely.





Then this happened and I was unimpressed.






Optimus Prime however, was proud to be a rebel.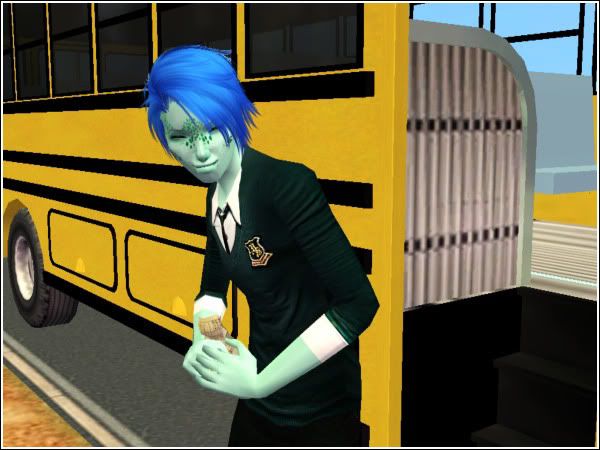 Sort of.






Also, Woebegone (
katu_sims) and Fidelity Heart (
bondchick_nett) were brought to the house once more.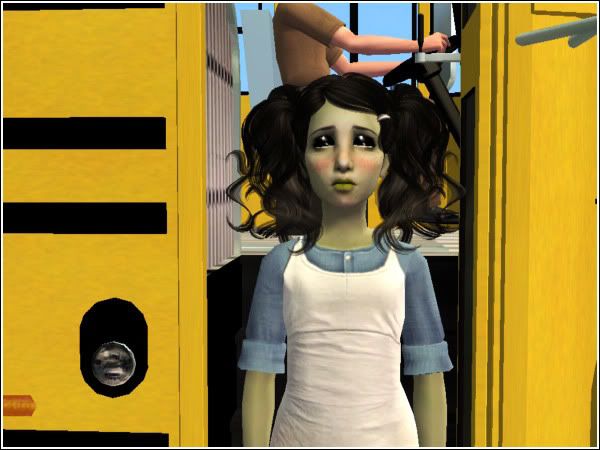 Fidelity wanted to do fitness-related activities but Starscream refused in favour of watching the Mini Moni show.






Meanwhile, Woebegone wondered where the hell the other two were only for Bumblebee to explain that Starscream is a lazy brat who just wants to sit inside watching anime about girl bands for preschoolers that split up 8 years ago.





Megatron, on the other hand, refused social interaction altogether to the point where I got a warning popup I had never received before.





Starscream later performed a cover version of Jankenpyon on the piano, like a beautifully talented little weeaboo.




[*Deep inhale*]
[*in speeded-up voice*]


Buckaroo made Optimus finish his homework while Bumblebee played video games because she actually does a good job.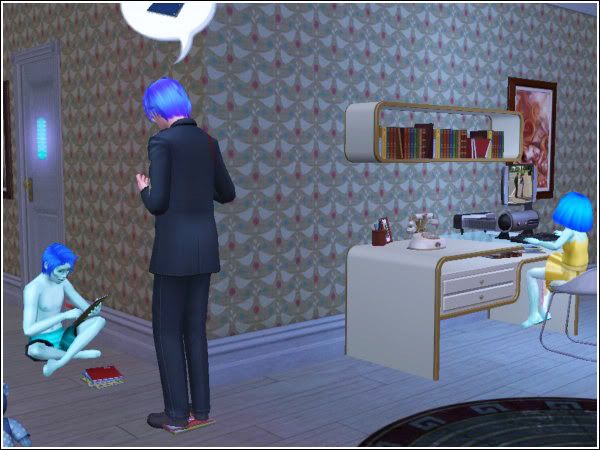 Upon attempting to help with Bumblebee's homework, Buckaroo claimed that he couldn't help with homework because there was homework blocking his way.





And I did this.





In the end, helping with homework made sod all difference.





But on the upside, Lee Eun Mi (
apayo_x) returned, and Optimus Prime attempted to get laid.





He thought he was doing well as having the plaster around her nose clearly meant she couldn't smell his foul stench, but she was still disgusted behind his back.





The fact that he ignored his toddler brother in an attempt to woo her didn't help to impress her either.





Nor did almost pissing himself during his sibling's birthday party.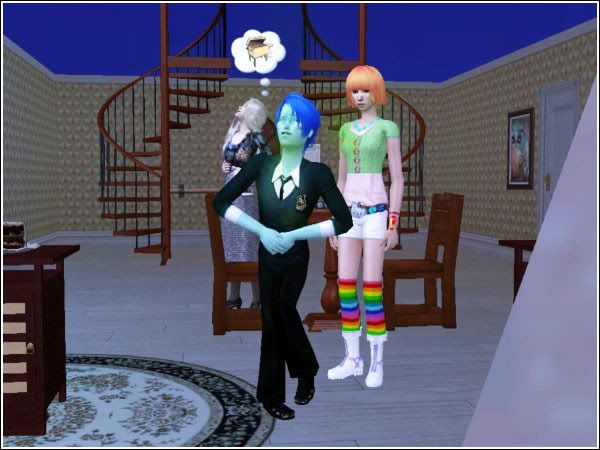 Nor did trying to become Chris Brown.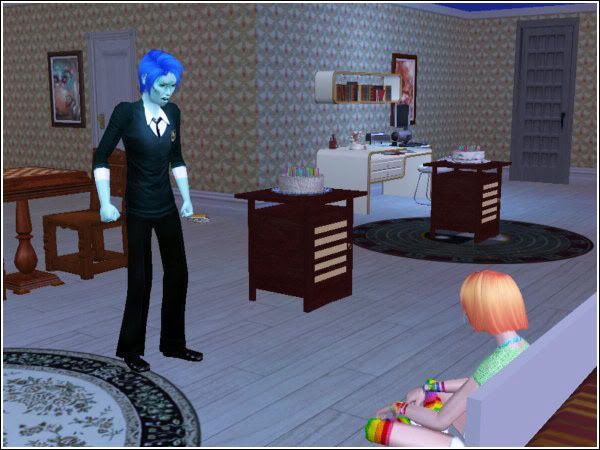 [*Deep inhale*]
[*in speeded-up voice*]


More on that birthday party, once again, multiple children had the same birthday. There was Soundwave, Grimlock and Bumblebee. I decided to let Bumblebee have the same treatment Optimus did and used her free turn to blow out the candles.

No-one was particularly enthusiastic about Grimlock.





A little more when it was Soundwave's turn.





However, it took him so bloody long to age up that Bumblebee went and aged up into a clone of Kiribati, while Optimus still had anger management problems.





A makeover and a cheating look at her stats later and...




Also, Grimlock.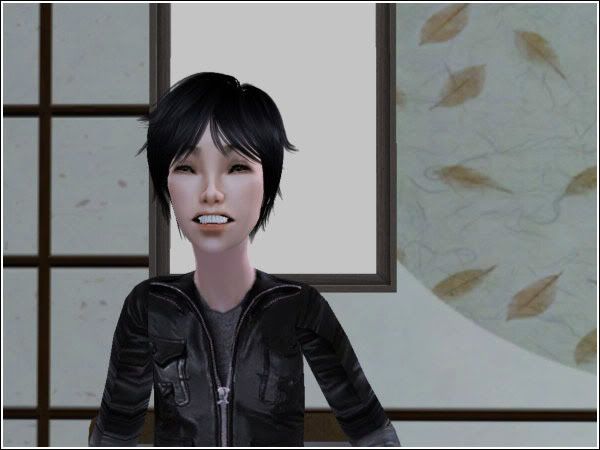 And when Soundwave finally aged up through insimenator since it was pretty clear his aging glitched up, he pretty much passed out instantly.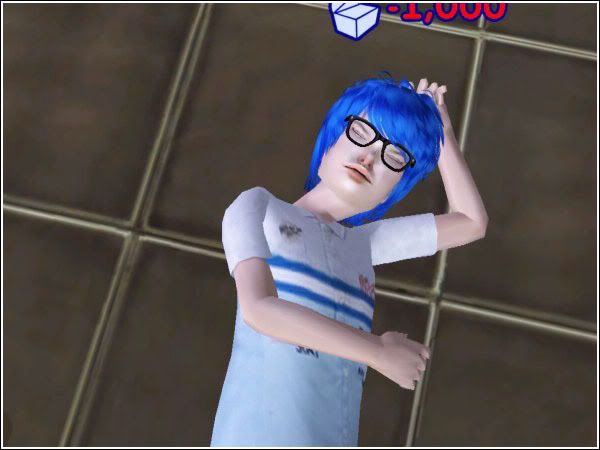 Grimlock did the same shortly after.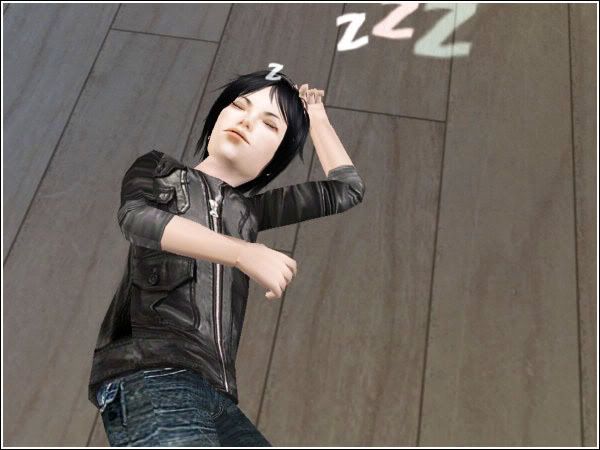 And Starscream wet herself in front of the toilet in front of naked Bumblebee.





Then Optimus took advantage of the fact that Bumblebee was the same age as him again meaning he can finally get away with being a prick once more.





Nose Marie was swallowed up by the bedding and wasn't impressed about it.





While Kiribati attempted to seduce Buckaroo.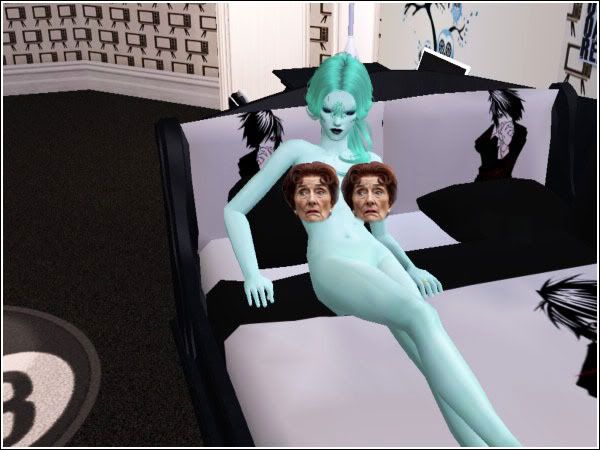 Who was already asleep in another bed.





While Soundwave slept in Starscream's bed and was swallowed up by her Charmmy Kitty pillow which didn't particularly impress her.





When he did get up, they did what was apparently a Death Note reenactment, starring Starscream as Kira and Soundwave as every one of his victims.





He later threw a tempter tantrum about how he never gets to be Kira.





Then Kiribati cried in her underwear for no reason.





Optimus Prime burnt his dinner.





And Remington the maid was a lazy bastard.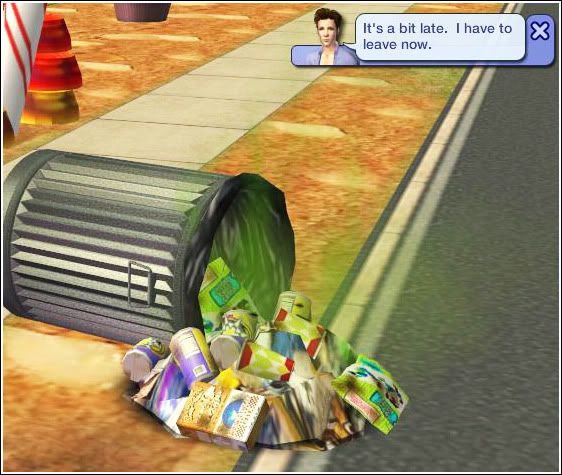 [*deep inhale*]

And that's where I got up to before Livejournal erased it all. Wasn't as hard as I thought.

Though it came at a bizarre time really, as it coincided with, well, my game acting a bit odd.


The first thing that got me (other than the fact the legacy neighbourhood had swapped places with Veronaville) was that when I loaded my game, I was greeted by this popup.





Then I noticed that everyone who were previously in bad moods last time I quit were suddenly as happy as a clam.





Then Mr Humble delivered his introductory parcel.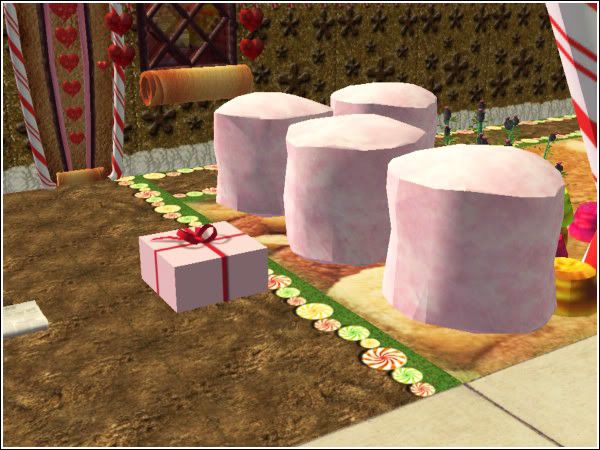 Then the matchmaker offered to provide dates despite the fact she was useless last time and Optimus Prime was already married.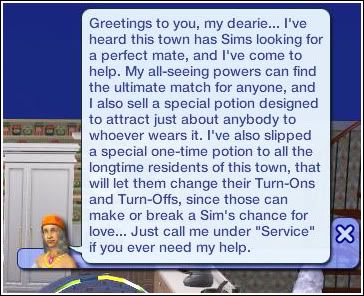 Then I noticed that not only did Optimus Prime have blank want slots, but he had fewer want slots than he previously had and he no longer had an aspiration (although the meter seems to indicate he was now a romance sim instead of a fortune sim)





My theory is that Remington the maid was a supremely powerful god-like being. In order to save humanity he was sacrificed off-screen which caused imminent chaos. However, the Toyboxes minds were erased so that, not only did they continue with their lives as normal, but they forgot all about both their problems and what they wanted in life. That or I should probably make another back-up of my game pretty quickly, and implement a few cheats so that Buckaroo (and Nose Marie, who had the same problem after I did a quick check if everyone else was the same) had their aspirations back.


Even if they are delighted, Optimus Prime and Bumblebee still hated each other.





Bumblebee: REAL MEN HAVE CHEST HAIR.





Optimus Prime: Take that back, bitch.






For whatever reason, Kiribati has the ability to gain cooking enthusiasm through sleeping. Maybe she just has recurring dreams of last week's episode of Iron Chef.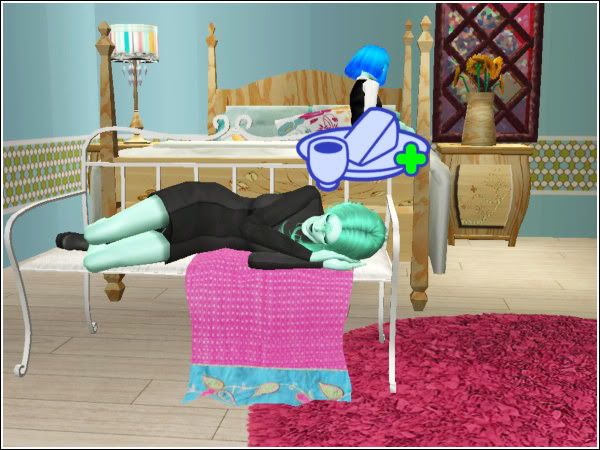 Also, the children all get high with grandma. This is what's considered a touching family moment nowadays.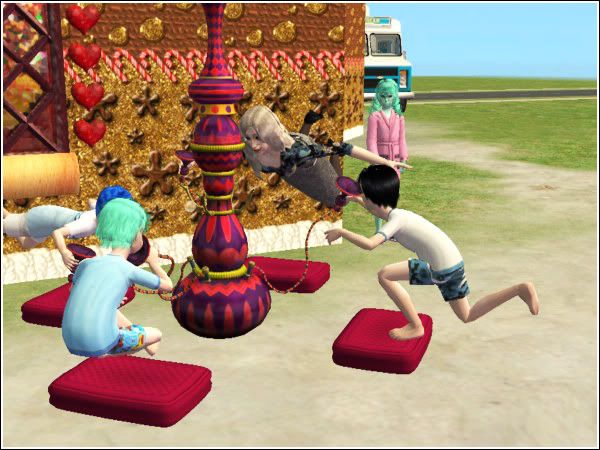 Here's Lucy, our replacement maid. Let's hope she's not a bringer of destruction/superhero/"the chosen one" either.





Buckaroo invited Rozhana Vivi (
remisims) inside. All the kids were at school at the time so babysitters were unneeded, but sod it, Pixel Trade cameo!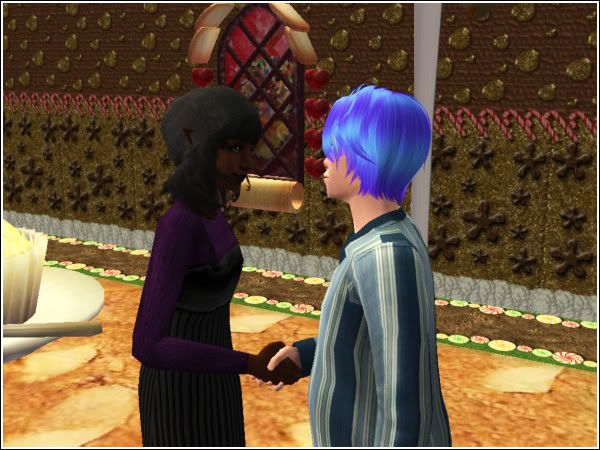 Unlike most townies I invite inside she didn't run straight to the piano. Instead, she went straight to the dance sphere.





It didn't end well.





Meanwhile...




Buckaroo: By jove! One's muscles have appeared to inflate!


Optimus Prime is very easily amused by such things as kicking over garbage cans.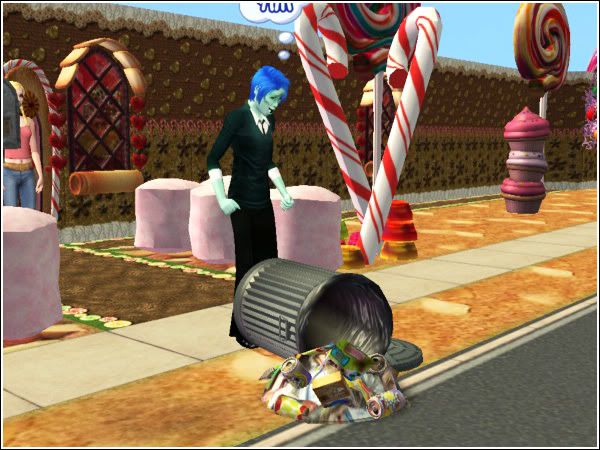 Optimus Prime: Tell me I'm not a comedy genius!


That's right, dance all over your homework.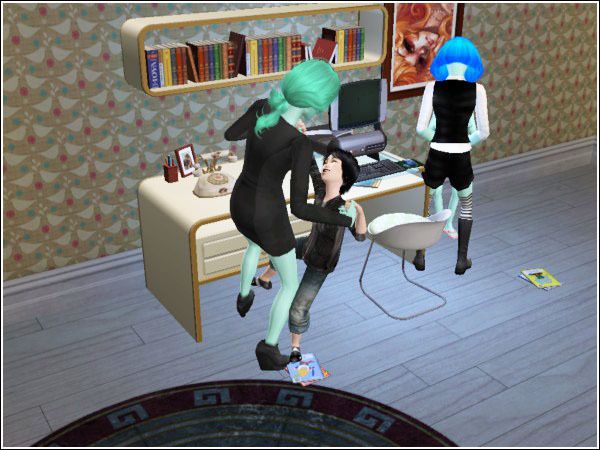 Later that night, Optimus Prime ended up urinating in front of Bumblebee's bed. Judging from the expression on his face, it was probably intentional.





She really wasn't amused.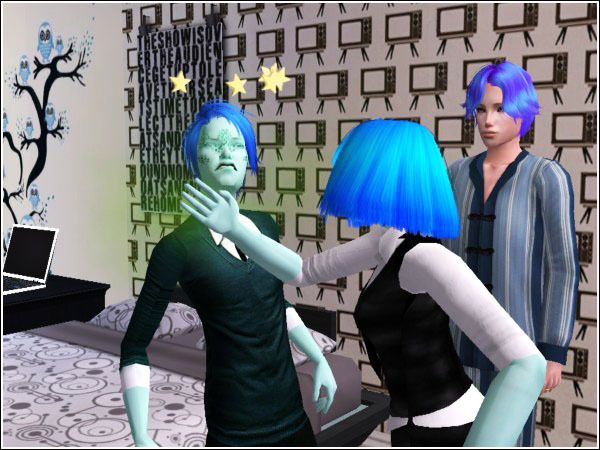 Buckaroo: Cease this ruddy quarreling this instant! One is trying to kip!





Grimlock: O GREAT STUMP GOD, I PREY THOU BRING ME LUCK.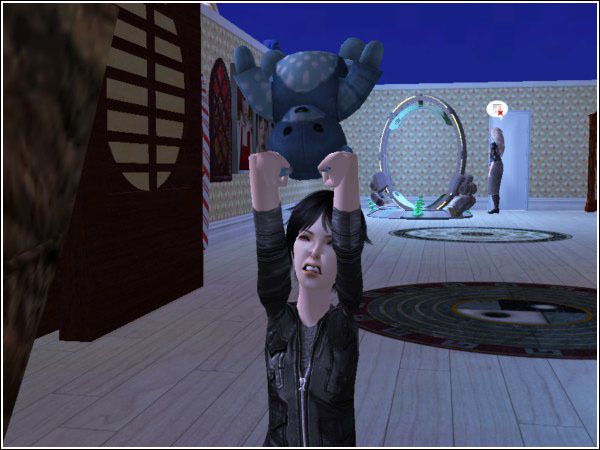 Grimlock: I OFFER THEE THIS BEAR AS A SACRIFICE.


For some strange reason, Buckaroo and Soundwave had breakfast in the bathroom.





Failing with Lee Eun Mi, Optimus Prime brought home her twin sister, Lee Eun Hee (
apayo_x).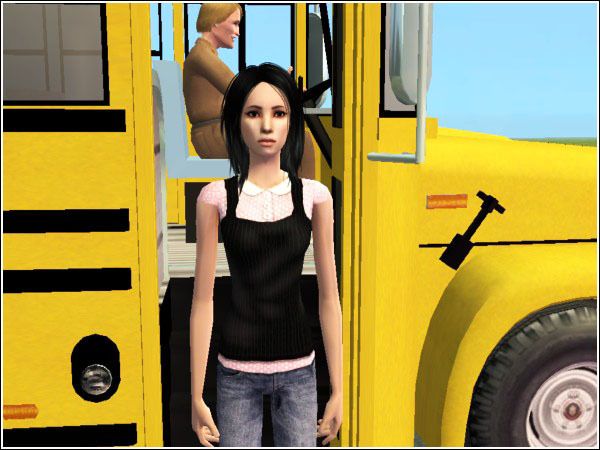 However, she got distracted too easily.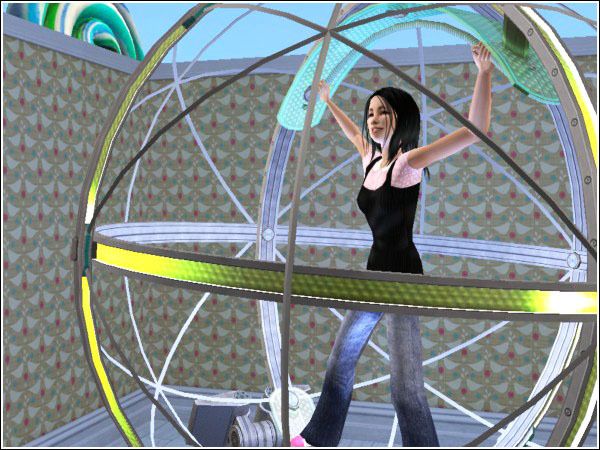 Hee: I'M A GODDESS.





Bumblebee: Look, ma! Another A+!
Kiribati: Yes dear.





Grimlock: Look, wall! Stump God gave me an A+!


AGING TIME!




Soundwave: ...Huh.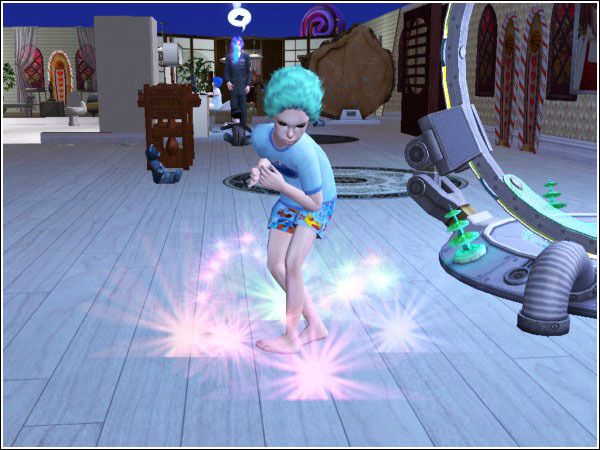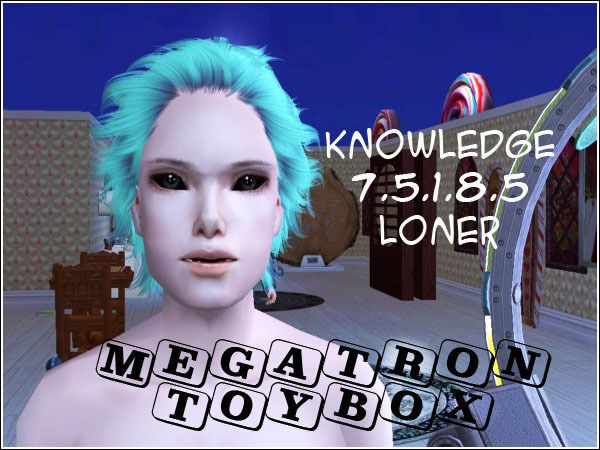 Buckaroo just got angry for no noticeable reason. I'm guessing since I'm already a weeaboo forcing my interests onto every sim I touch having his own daughter become one was just too much.




Buckaroo: SHE WILL NEVER BECOME HEIR!
-Try and stop me-





Kiribati, the food is right there. Buckaroo's whipped up a fine roast beef dinner and you don't even notice. Get it your own damn self.


She later decided to be a bitch, and turn the TV on while Megatron slept.





She turned it off and left the room as soon as he woke up.

Bumblebee and Optimus Prime had a rematch in approximately the same place they fought as children. Nice touch.




Megatron: KICK THE DICK'S ASS, BUMBLEBEE! GIRL POWER AND ALL THAT.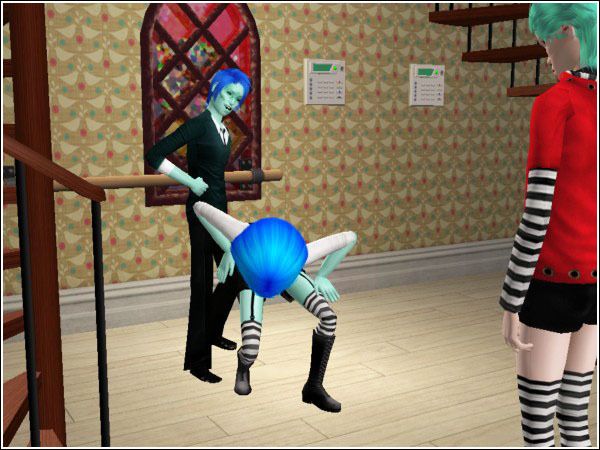 Megatron: Sod you, Optimus.


Oh hey, guess what? It's aging time again!





Which officially means everyone is now old enough to go to university and generation 6 can begin! This is the longest running legacy I've ever done, hurray for actually having back-ups whenever my game broke! But who shall lead the pack in generation 6?


Will it be douchebag Optimus Prime?





The aggressive Bumblebee?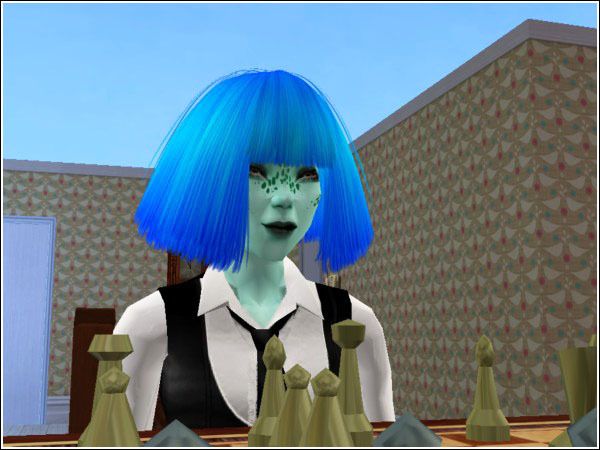 The weeaboo Starscream?





The mostly-avoidant Megatron?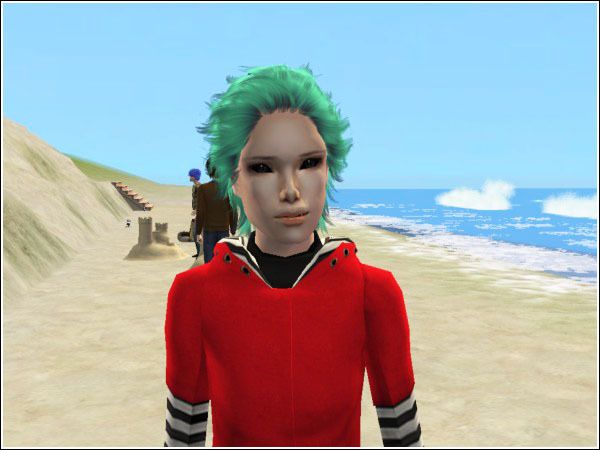 The wannabe-hipster Soundwave?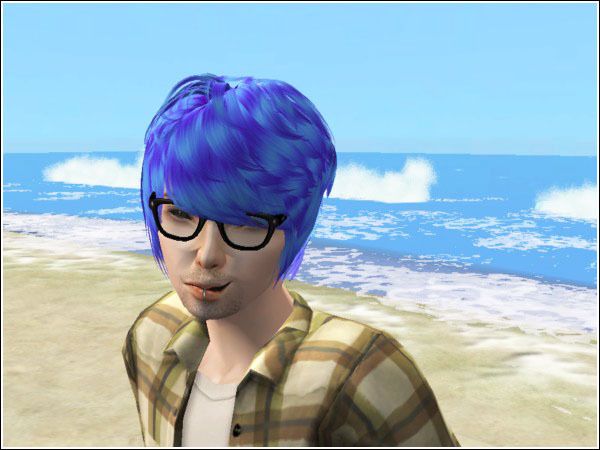 Or the probably insane Grimlock?




CHOOOSE!



Who will be the generation 6 heir?




PREVIOUS UPDATES:

1.0|1.1|1.2|1.3
2.0|2.1|2.2|2.3
3.0|3.1|3.2|3.3
4.0|4.1|4.2|4.3
5.0|5.1|5.2