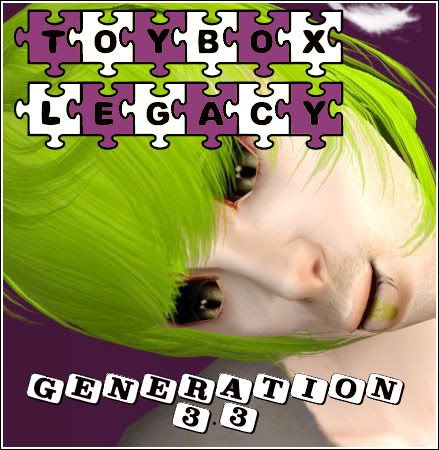 Gen. 2 Spouse by
smustleparty
Gen. 2 Spouse by
novusars

Featuring sims by
cecile_k,
helpimbethany,
praedialsims,
apayo_x,
lilith_sims,
simsarecool,
tehhilz and
alexination!






PREVIOUSLY ON THE TOYBOX LEGACY...

The Toyboxes move... yet again. Damn slow-as-hell computer not handling beach lots.
Applejack attempted to murder anyone who stole his seat on the swing.
Party and Mr. Noe Whiskers were dragged Downtown by PC and Puffball, only for Party to quickly give up and Noe Whiskers never having any interest to begin with.
LOTS. AND LOTS. OF PIXEL TRADE VISITORS. Not one of them cared about free babysitting.
Party gave birth to catsims Bright Eyes and Howler.
Applejack somehow got promoted.
Nose Marie grew badly, turning her into an actalike of her mother when she was a kid. Meanwhile, Cooler grew into a reasonably-aged teenager.


So I finally have a new laptop that so far seems decent enough to handle the shouldn't-have-been-an-issue-to-begin-with graphical demands of Sims 2!

Look at Nose Marie sleeping! IT'S SO BEAUTIFUL!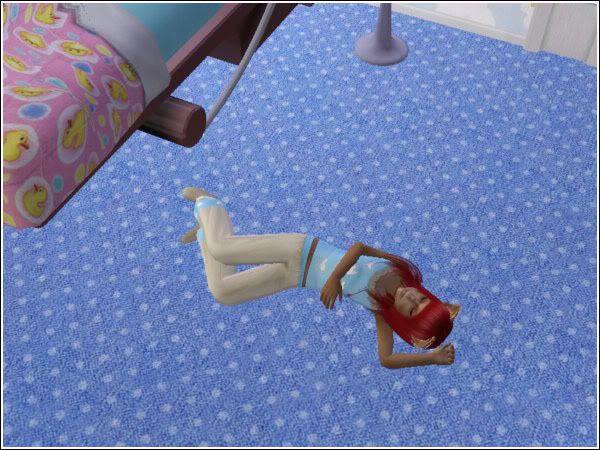 Passing out in front of the bed; the new wetting yourself in front of the toilet.




Oh wait, nvm.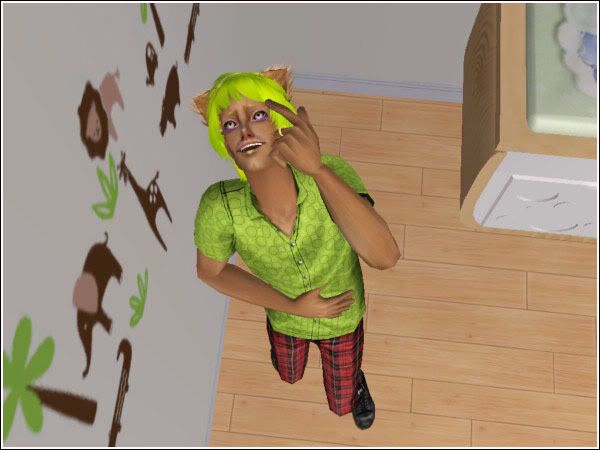 As well as Mr. Noe Whiskers' pleas for food, I'm getting the "If you don't feed Bright Eyes the social worker will take her someplace saner!" popup. Which is annoying considering that as well as a perfectly fine cake...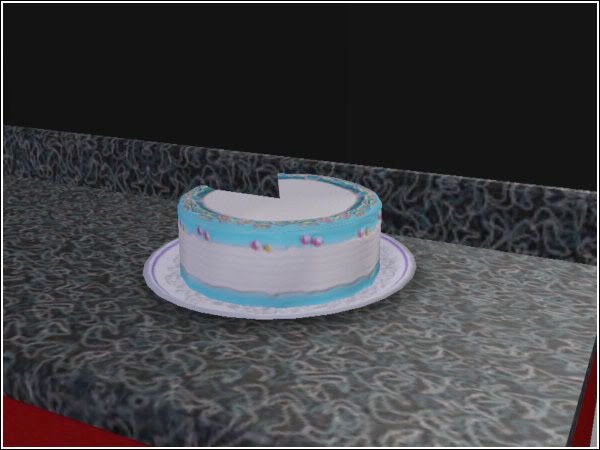 A freshly-cooked dinner was also on the table.





Yet no matter how many times the Call to Meal function was activated, they were all too stubborn to even consider eating anything. Even after Bright Eyes eventually woke up.




Party Popple: EAT YOUR DAMN FOOD!
Bright Eyes: PISS OFF!


Thinking it was a glitch, I had to cheat and direct them to the table myself.




Mr. Noe Whiskers: It's bony and eaten away. JUST LIKE MEEEE *Bawl*

Later, Santana, Noe Whiskers and Cooler drunkenly decide the ultimate solution to put an end to all this madness.




Santana: So remember, from now on hats are banned from this household? Agreed?
Noe Whiskers: Agreed.
Cooler: MAN I FUCKING LOVE ALCOHOL! *Hic*


In a rare occurance of sanity...





She's the only child right now who's actually doing well in school.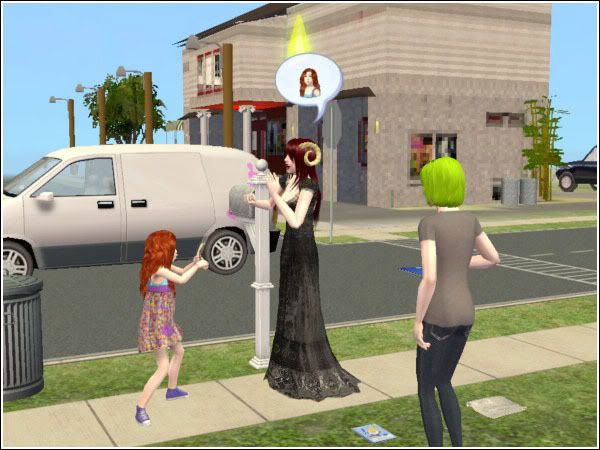 Cooler: Screw homework, one smart alec in the family is more than enough.

Bright Eyes on the other hand, was refusing to go altogether, too busy doing this as the bus was waiting for her.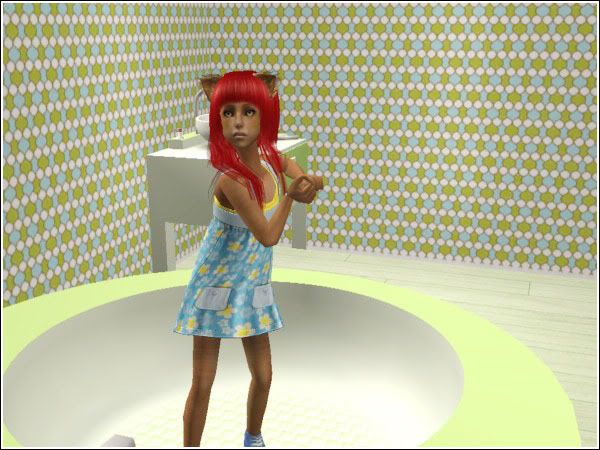 Bright Eyes: Yar har, I'm a serious salty sea kitten! Paddle Away!





Hello there, Amadeus! (
cecile_k)

Boogieing on down with Party and Nose Marie. Closest we've got to a Pixel Trade townie babysitting so far in this generation.





Even more birthdays? Of course!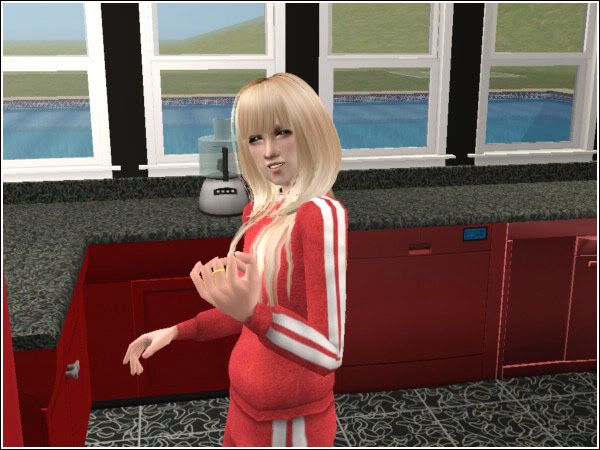 Of course, you can barely even tell Santana's an elder now. And don't let that smile fool you, she grew up very badly. I give it a day or so.

Then there was Howler, who being the youngest child has been somewhat neglected since his birth.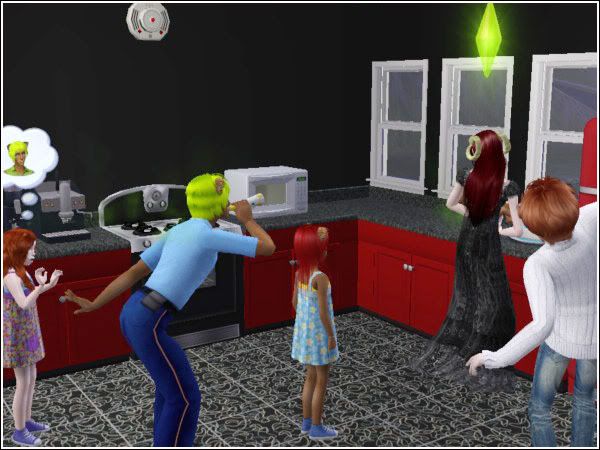 Nose Marie: You disgust me with your excitement, father.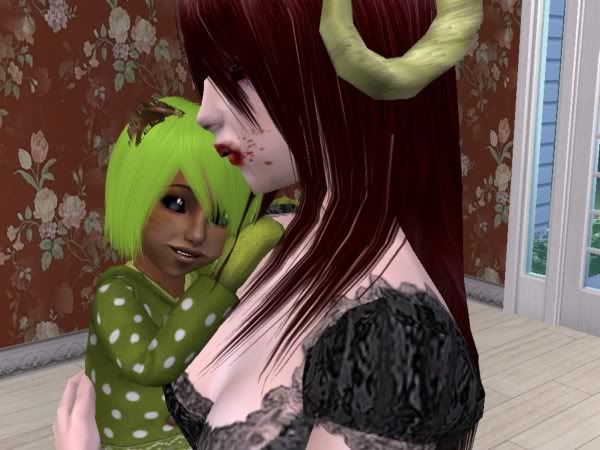 Only slightly different from his siblings, but still, change is good.

Cooler chose to neglect the birthday celebrations in favour of staring at the sky.




Cooler: If I get m-pregg'd by an alien, that'll make me the instant heir, right?

Nope, but congratulations on finding that new star.





Santana: But, dear, it really is me! If you didn't miss my birthday you would have realised why I have eye bags and a saggier face!





Applejack: What have you done to my wife you imposter!?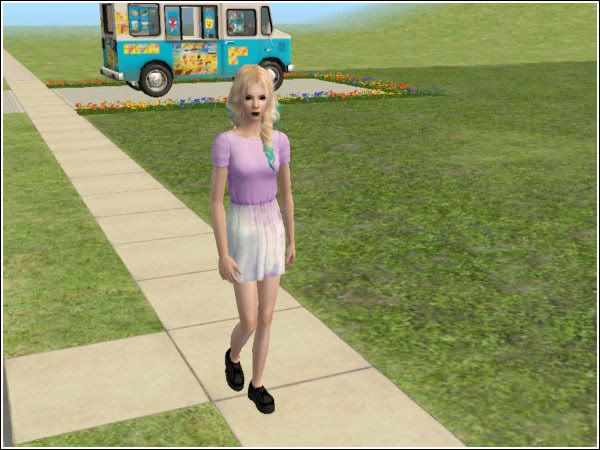 Margo (
helpimbethany), it's mid-morning on a school day. Why aren't you at school?


Mr. Noe Whiskers goes to desperate lengths to be accepted by the family.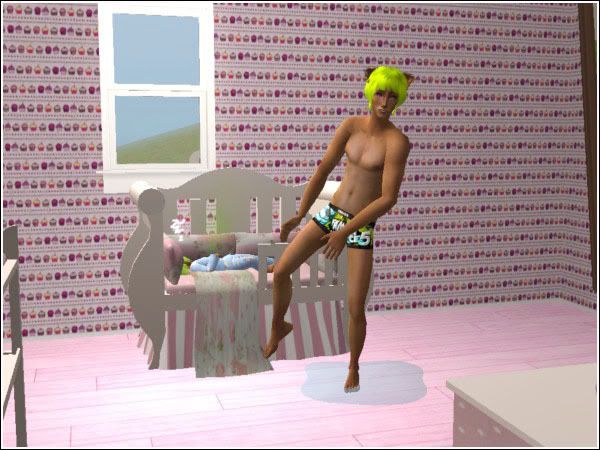 Noe Whiskers: Am I doing it right?


Santana was doing the exact same thing.





Then she fell asleep standing up.





You know when Santana aged badly I said she'd only last a day or so? Yeah.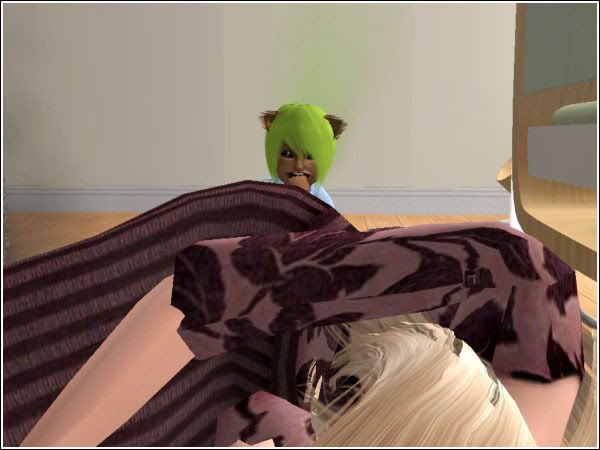 Howler: :D
HOWLER YOU MONSTER.


Send up Party to do some begging.





Alas, once again, begging did nothing. So, excluding Generation 1 that's one failed begging attempt per generation. Joy. RIP Santana. )':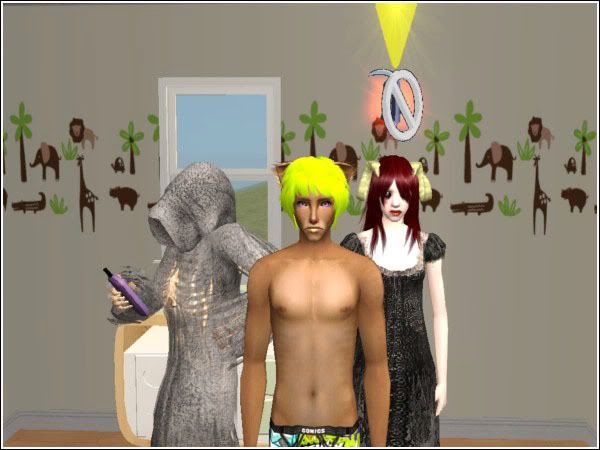 And Applejack was only just starting to regain sanity as well.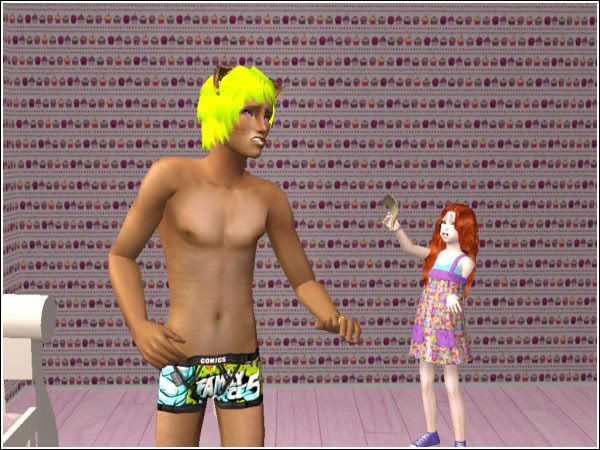 Nose Marie: I got another A+!
Mr. Noe Whiskers: Not now, bad timing.


So yeah, I moved them back to the beach now that I actually have a machine capable of running them.





I'm pretty sure it counts as cheating since it automatically moves everyone's needs back to normal, but I've had so many household crashes by now it doesn't really make a difference at this point.

If it makes things any better, despite how seemingly cheerful everyone is, they're now skint thanks to that house.





Immedidiately onto the father-son bonding!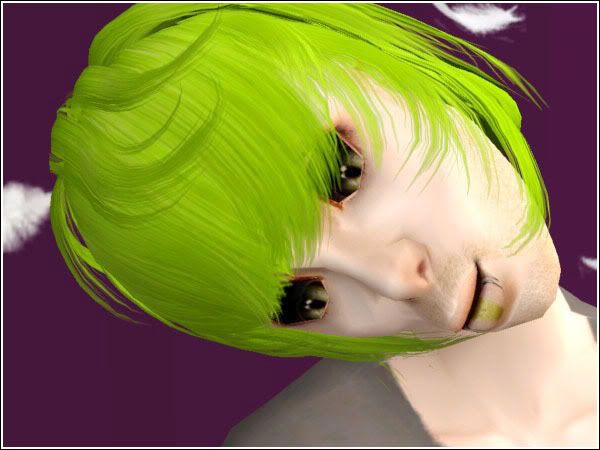 Cooler hasn't gone crazy, it's yet more father-son bonding!





And grandpa-granddaughter bonding!




And sister-sister bonding!




Bright Eyes: Your sandcastle is shit.


Among the usual neighbourhood-welcome visitors were sims from past failed legacies, including Conor Morose (
praedialsims), who retained an awkward silence at all times. I don't think he likes demons.





Lee Eun Hee (
apayo_x) was passing by!




Party: We already have enough visitors to babysit, but you look like you'd make a good girlfriend for my teenage son.





Cooler: Damn, she does look like she'd make a nice girlfriend.





Lee Eun Hee: I disagree.
Magda Dimtwit: Bad timing?


Applejack aged! And lost a ton of hair in the process. At least he seemingly turned out better than Santana, aspiration-wise.





A gallon of miracle hair growth solution and a T-shirt with his namesake on later and he looks improved. And sort of like an ageing film director.





Bright Eyes declared ownership of the fridge.





Bright Eyes: It's a god damn food mountain!

Later, Cooler agreed to let her draw his portrait.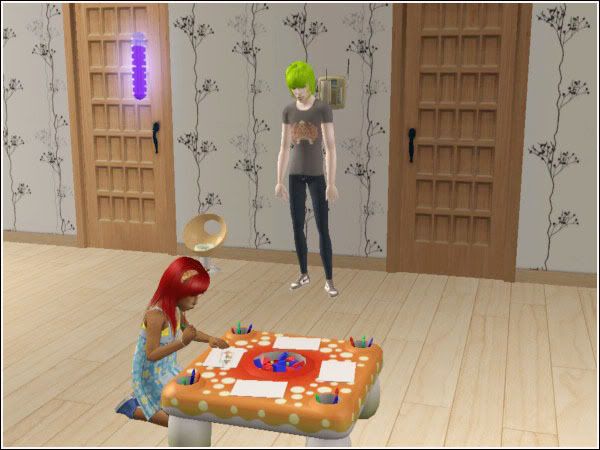 Erm, that's great. Looks a lot like him.





Bright Eyes: STOP LOOKING SO FUCKING HIDEOUS IN MY DRAWINGS! BUMFACE.


So apparently sims such as Evangeline Rose (
lilith_sims) find the front of the Toybox house the best place for a workout.





Spot what's wrong with this picture.




What the hell could have happened at school to cause Cooler's feet to be engulfed in smoke!?





I'm guessing Sakura (
simsarecool) probably knows.






Well, the former has a big chance of a firing. Play it safe and play tell-tale it is.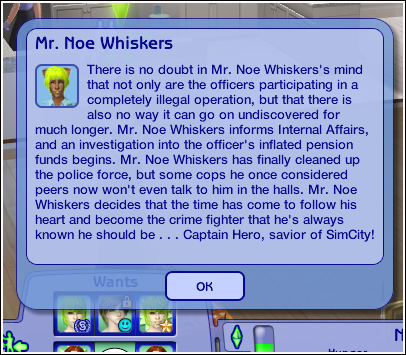 HELL. YES.

The excitement soon dampened by the realisation that Party wasn't waiting for him in the shower after all.





Howler-birthday-time!




Applejack: I'm too old for this.





Cute!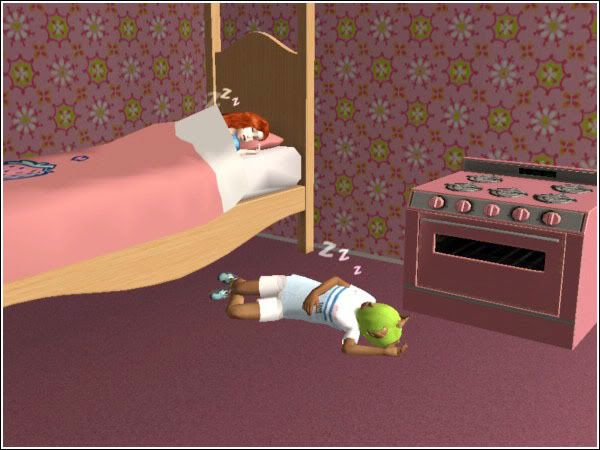 Honestly, I don't know if I should pity Howler or not. On one hand, he fell asleep in front of a bed. On the other hand, Nose Marie beat him to it. On the other other hand, there's a perfectly good bed on the other side of the room that isn't..

Oh wait.




Get back to your own damn bed!





I said bed!

Meanwhile, with no money and Santana gone to add to the income, Party finally got a job as a back-up dancer. Too late to go very far with it at this point, but money is money.






Cooler brought a now-aged Emblem (
tehhilz) back from school. That's odd, I thought I didn't age him when Cooler did. Just the pre-made townies. Ah well.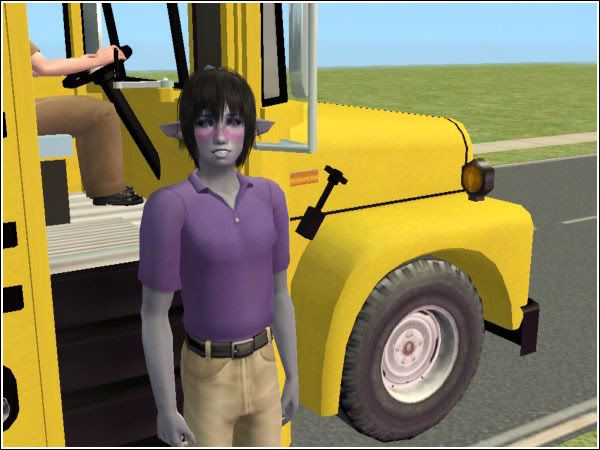 Of course, Cooler ignored him altogether.




Emblem: So, are we gonna play Halo or not?
Cooler: After I've built a campfire with my feet.
Emblem: ...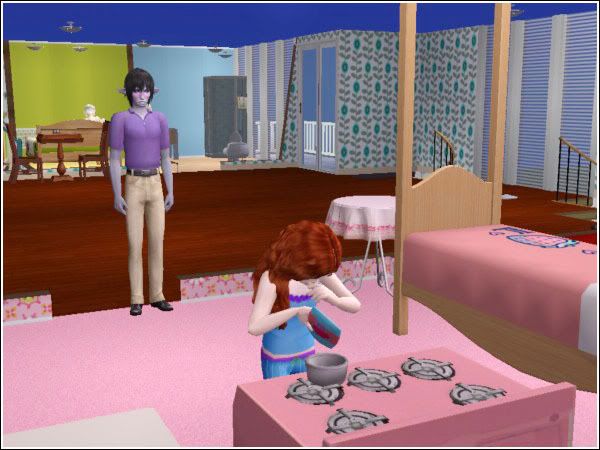 Emblem: Make me a muffin.


Yay! I actually managed to catch an ageing sim!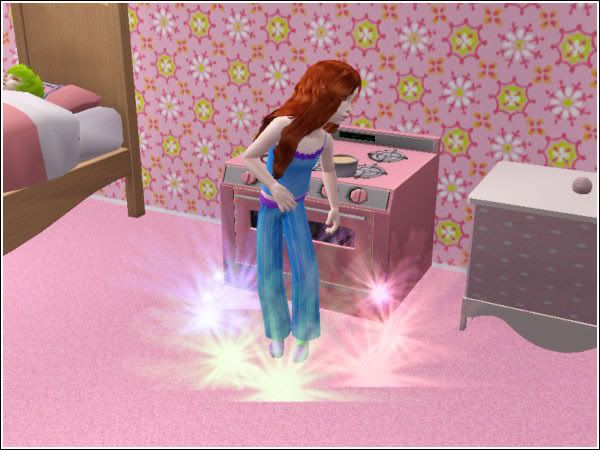 She loves her grandpa.





Look at Super-Cat go!




Ah, bum, I forgot I hired a maid during the day or so where the Toyboxes actually had money. But, slacker? In this family we've got an A+ student and a goddamn superhero, if you're referring to either you're an idiot.


Thankfully, he only stole a lamp. That can be easily replaced once one of the adults returns from work.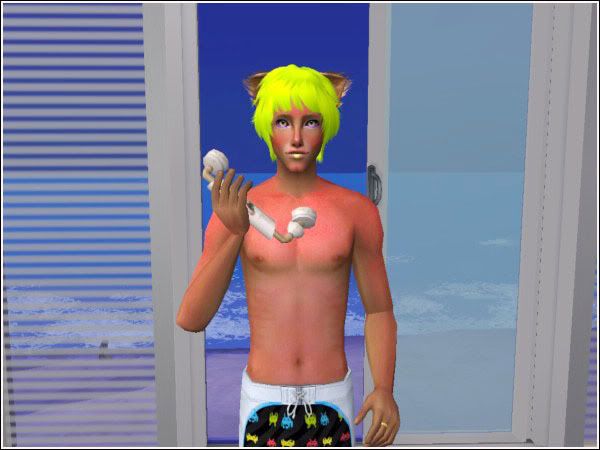 How the hell did Mr. Noe Whiskers get a sunburn at night?


And for that matter, how the hell did Cooler get a tan at night? (Granted, it's barely noticeable, I only realised after I saw how pasty Nose Marie was in comparison)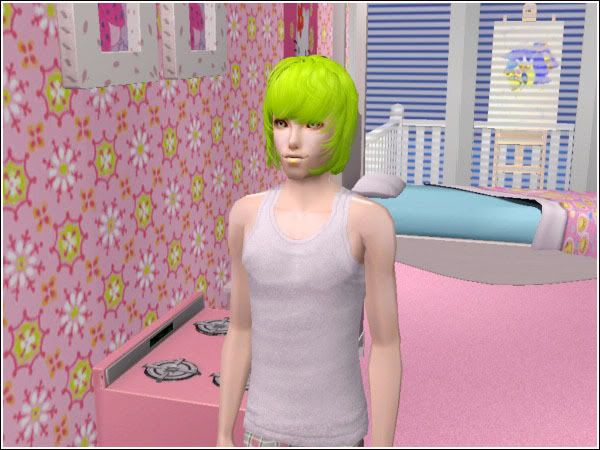 Walkby! Hi, Lorin (
alexination). Unfortunately, as Party was working, she wasn't invited to babysit. Besides, with 2 teenagers already around, it's less of a requirement.





Nose Marie aged!





Meaning it's almost time for everyone to head to University. However, I'm a lazy cheat and I've realised this update has dragged on far too long, so while we're at it, Howler is going to age a couple days early and get Generation 3 over and done with.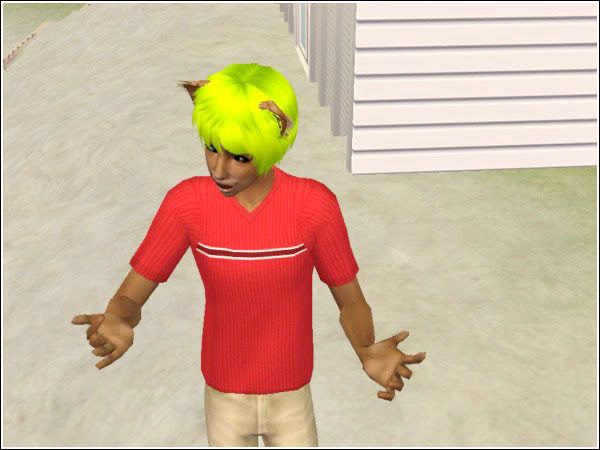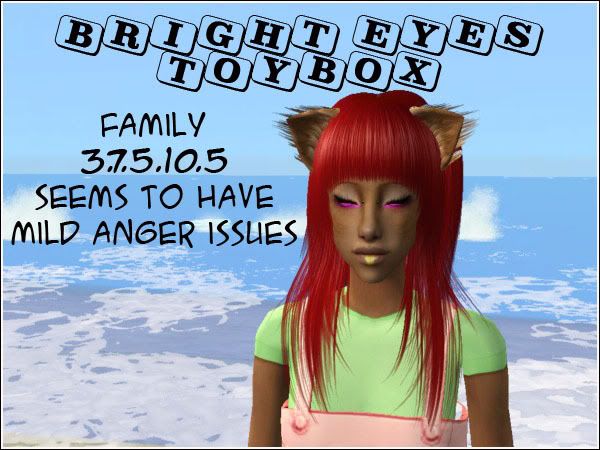 The whole dancer thing refers to the fact that as a child Howler got a hell of a lot more dance experience than Cooler. This is just a snippet of how many times an elder relative gave him stand-on-feet dance lessons;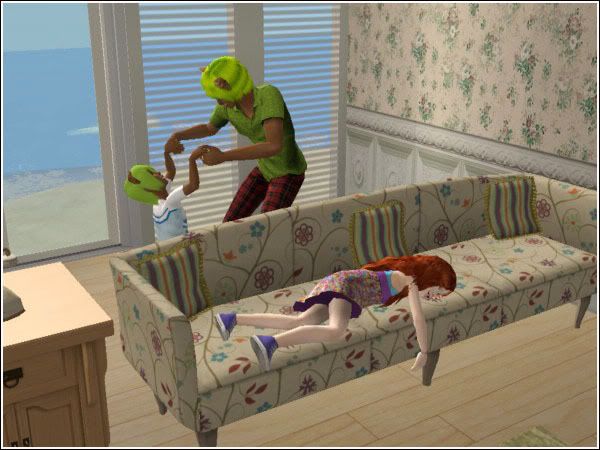 So, now each kid is a teenager ready to be kicked out, we all know what time it is. HEIR POLL TIME! :D

So, who will you choose?

Oldest child Cooler?





Middle child one Nose Marie?





Middle child two Bright Eyes?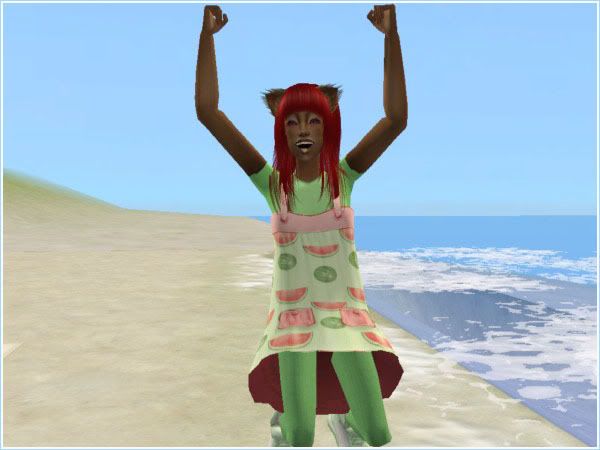 Or youngest child Howler?




(If the poll doesn't show up like last time, just post your preferred heir-to-be in the comments)



Who shall be the Generation 4 heir?



PREVIOUS UPDATES:

1.0|1.1|1.2|1.3
2.0|2.1|2.2|2.3
3.0|3.1|3.2