It's been a while, university has left me so busy.




Gen.2 spouse by
smustleparty.

Featuring sims by
brightgoldsoul,
lionsatepree and
maranatah
PREVIOUSLY ON THE TOYBOX LEGACY...

Applejack got married, Morning Glory came back to life as a zombie, an actual indoor home was built, Thermald became another sim who perved on their daughter in-laws, Lego became deformed as she aged to elder, getting extensive surgery to revert her face back to it's normal state. Thermald aged like a normal sim. Santana popped out two Popple-themed children, Party Popple and PC Popple, completely losing her marbles in the process. Party turned out to be some kind of demon with supernatural powers, will PC become a relatively normal child or will he take after his big sister?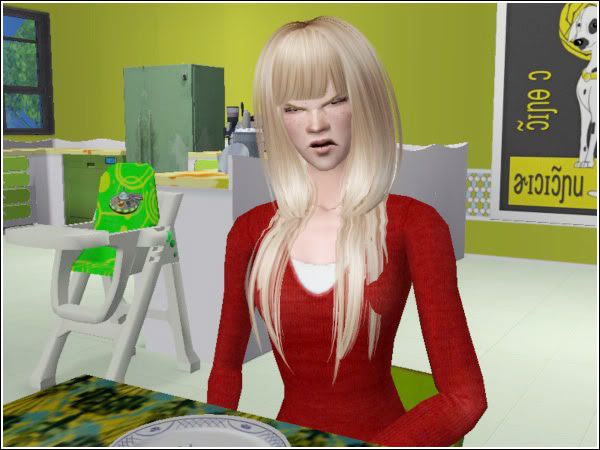 Santana: What do you mean I've lost my marbles?! You're a twat, sim!god.

Only speaking the truth.

I trusted Applejack with helping Party Popple with her homework.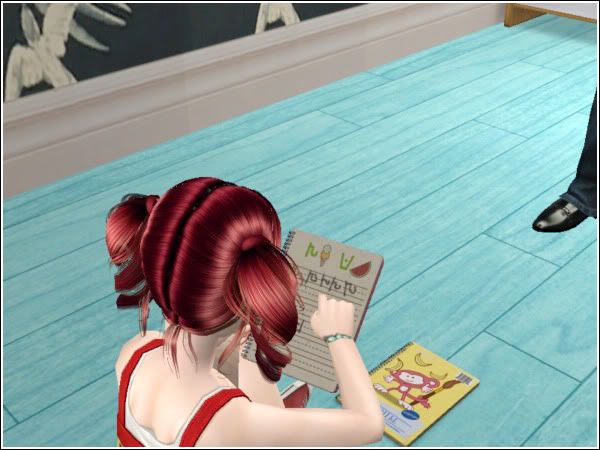 Party:
"Ice cream is not equal to a melon for a melon is..."


Party: Okay, seriously, what is this bullshit? You seriously think knowing the difference between a melon and an ice cream cone will make me the demon overlord of Pleasantview? I give up, I have better things to...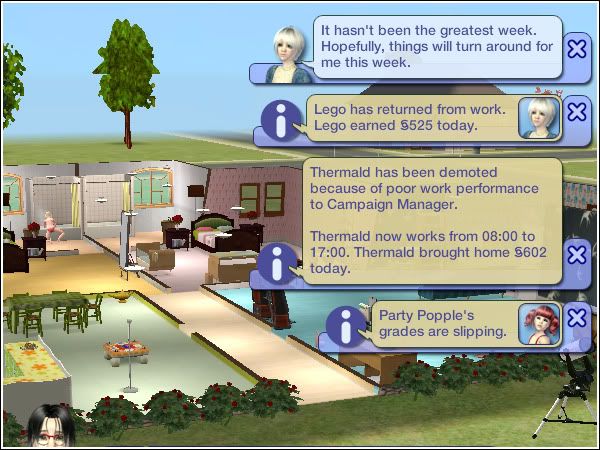 Party: OH GODDAMMIT. >:|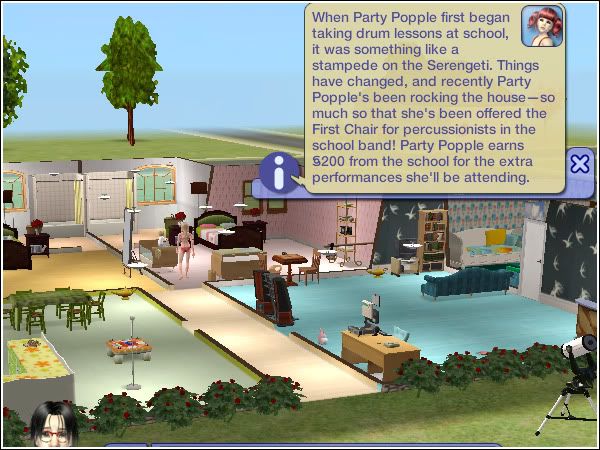 Party: Well, at least my drumming's improving. That'll pay the bills now granddad's become a terrible employee.


Walkby time!


Sir (
lionsatepree): By jove, I'm a sexy bastard.





Sir: I'll just stand and gawp at these trees until the only controllable sim finishes work and forces me to babysit.





Sir: If she wakes up, just tell her I'm the friendly neighbourhood boogeyman.





Santana: TAKE ME. TAKE ME NOW.
Thermald: Wow... y'know, I thought you were a spicy little piece of turkey before, but girls as desperate as you are right now are kind of a turn-off.





Santana: *Sob* But your wife was desperate enough to stalk you and eat you alive on your first meeting! *Sob*
Thermald: Yeah, and look how that turned out. I'm depressed, been demoted twice and I can no longer control my bladder! No thank you.
Santana: B'AAAAAAAW


One of Applejack's wants was to own a sauna, but now I've built one the only sim that seems to use it is Lego.




Lego: Well yeah. After what's going on with Santana and Thermald I think I need a little peace and quiet. :/

Sir proved so successful as a last-minute babysitter that PC Popple was determined to join him and Applejack as they were hanging out. D'aaw.




PC: You're my new mummy now!
Sir: Erm no, sorry, I refuse to wear women's clothing.


I never noticed up until now that children could dance on their grandparents feet. It's really quite adorable.




And this would be too if it wasn't for the fact I still think Party Popple's a demon and she's actually attempting to suck out Applejack's soul from this hug.




Party: Aaahahahahaha...


But enough of that, because we have a baba growing up!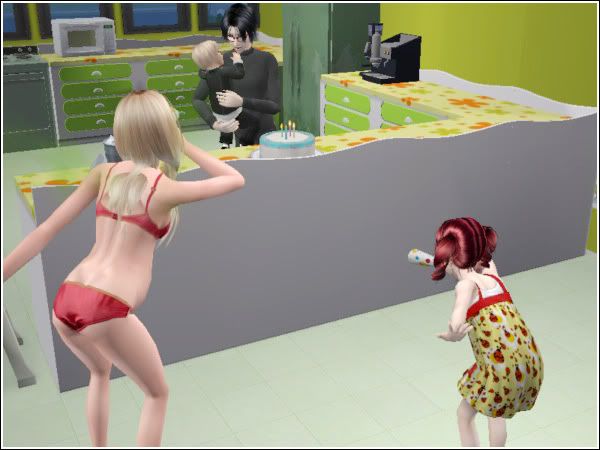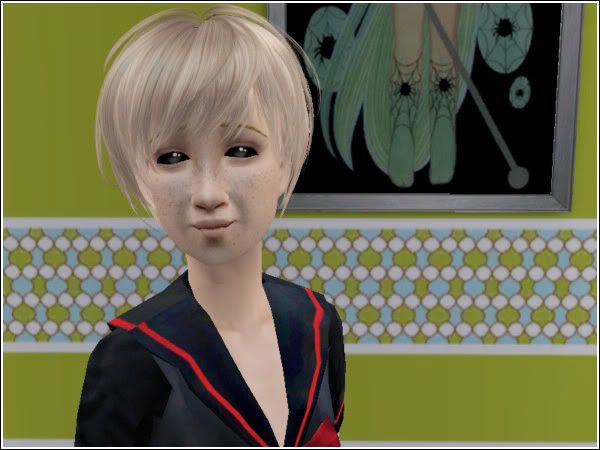 PC Looking a lot like his mum, and really cute.

I built another floor especially for the kids, with 2 bedrooms and an en-suite bathroom.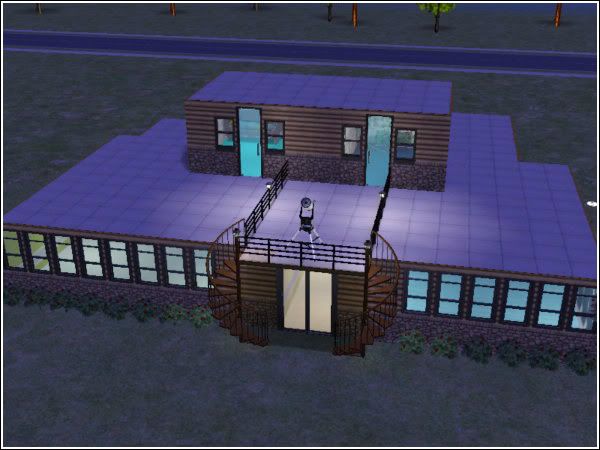 Speaking of bathroom...




This really is getting old now.


And she continued to use the kid's bathroom instead of her own en-suite until she eventually gave up and decided to give birth there.




Maid: Oh hi mistress, how's it going? :D
Santana: GET ME SOME FUCKING DRUGS!!

It's a girl! This time named Puffball.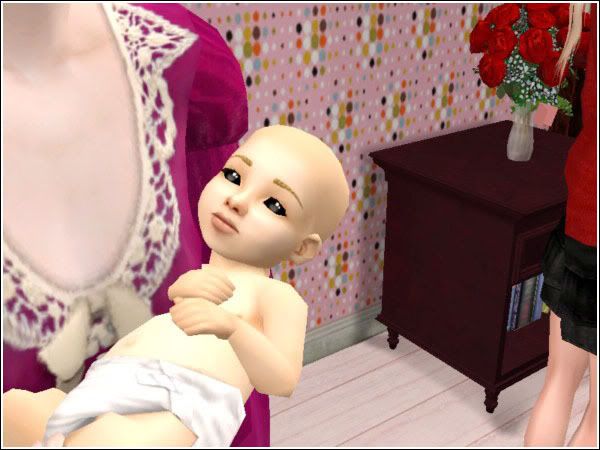 It was at this point the game crashed and we returned back to the 1-story house. Hurrah!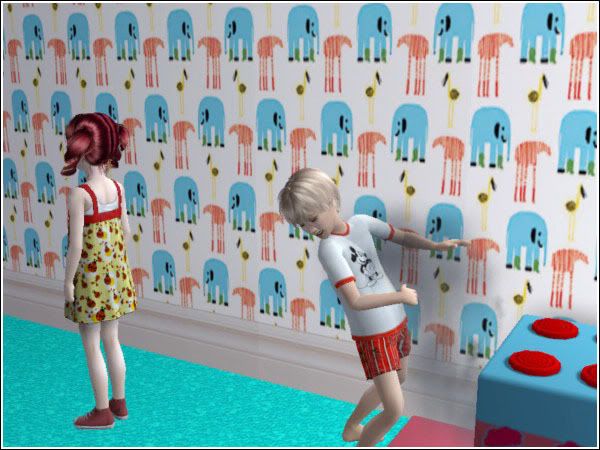 Party: Those magazines granny reads and Boots ads are right, men are useless.
P.C: Hey, I was only a toddler a mere 2 hours ago!




Okay, so all the other adults went to work, where are you Santana?




Santana: I'M A GOOD PARENT!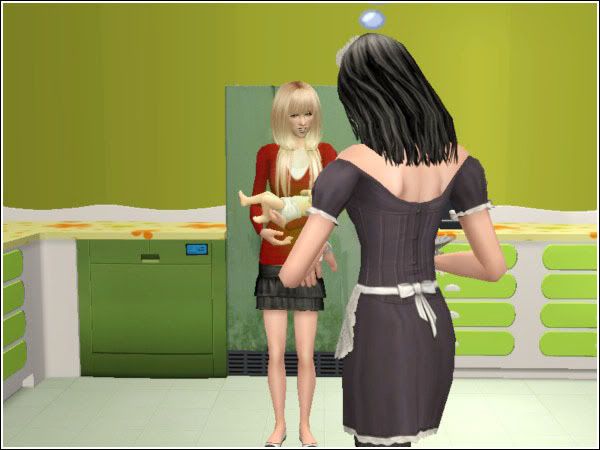 Santana: I'm a good parent, right?





Party brought a friend home from school. She ignored her, watched a movie and left.




Santana: I'm a good parent. I'm making baby formula!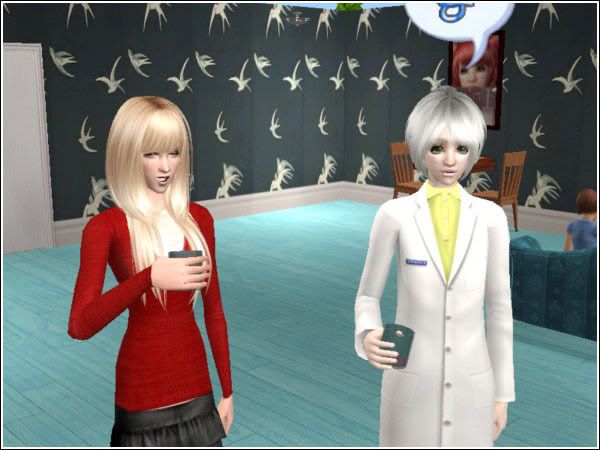 Lego: Why does this baby formula contain tequila?
Santana: It's not just for the baby.


With Puffball hopefully not drunk, time flies by and she's aging, no-one but P.C actually caring.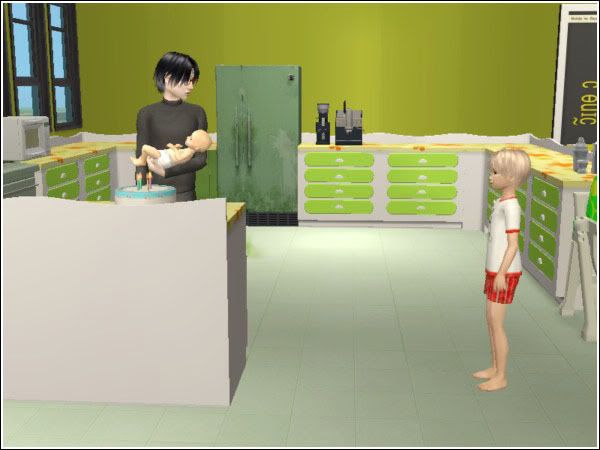 Applejack: Is this it?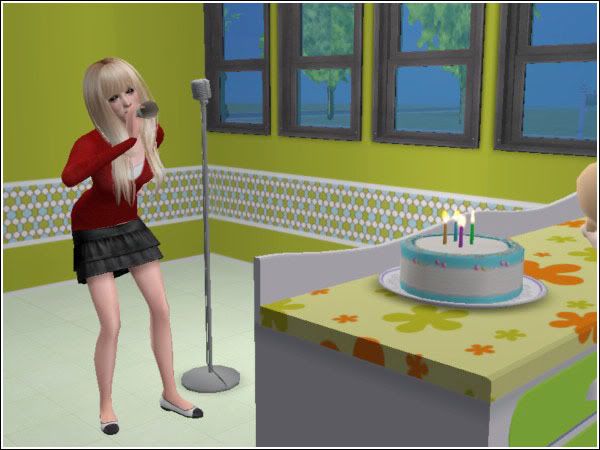 Santana: I'M A GOOD PARENT!





Santana: Okay, baby older, drinking the rest of the baby-tequila, see ya.


Once again, Puffball resembles Santana and is very cute.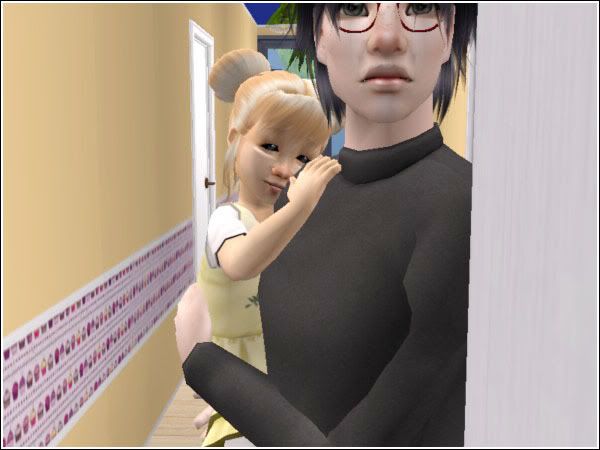 Santana: I'm a good parent, I'm dancing with my son! Don't look at grandpa now, you might get a glimpse of something traumatizing.





P.C: Mummy, I'm sleepy.
Santana: Tough, I'm teaching you how to make a cosmopolitan. You'll grow up to be a fantastic bartender one day.





Lego: I HATE CHILDREN!


Needing some time out, Applejack demanded a bong bubble blower, to which I reluctantly obliged. (There have been too many times where I couldn't get sims to do anything else regardless of how low their needs were because of those damn bubblebongs.)




Which P.C almost urinated on.




Lego: OH NO YOU DON'T, MISSY!
Santana:: Eh?




Lego: If you follow my horny son into bed you'll just get knocked up again. You already can't handle 3 kids, you couldn't even handle a single child! Do you want to spawn another life to ruin?
Santana: ...





Santana: Good point.
Lego: There's a good girl.


Getting the kids on the habit early, I see.





As we had two magic lamps lying around for ages, I decided it was finally time to get some use out of one of them.




Genie: Whoah, was that a home run? YEEEAH!
Applejack: We're watching American football.





Genie: So, wishes. Hit me.
Applejack: As much as I'd like to benefit my family, that's clearly impossible. So, for myself I would like a long, healthy life, peace of mind and money. Lots of money.





Genie: You get sparkles.





Applejack: Oooh, sparkly!




Applejack: Ooh, money!

While this was occurring, I failed to realise that Party was aging up.




She immediately entered that stereotypical emo phase.




Party: I'm not emo, I'm a demon!





Party: I'm hungry father! Bring me souls!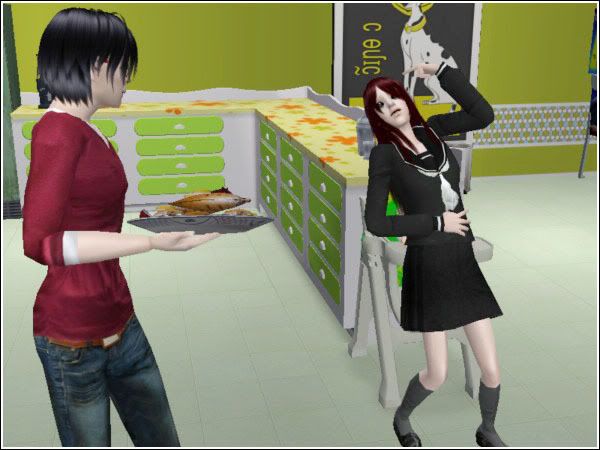 Applejack: Give it a rest, you're not a demon.
Party: I can levitate wax crayons!





Party: I can emit toxic gases!


Party: I can summon other demons!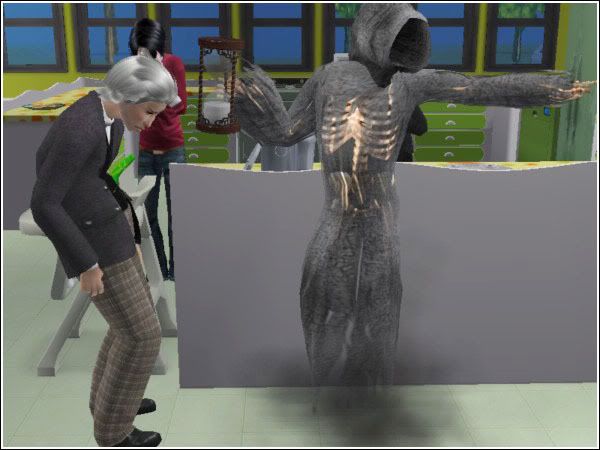 Grim Reaper: Yo Mister, you're comin' with me.
Thermald: Aaw, I wanted to see what other cool demon stuff she could do.




Party: No, I only wanted him to come in, use the toilet and leave!

RIP, Thermald. )':

Well, I say he's dead, but sadly Thermald had contracted a glitch that meant whenever he was about to die, the entire game would freeze. Now, immortal Thermald would normally be great, but as the rest of the family could no longer progress with the constant-freezing, I ended up having to quit the game without saving, move out Thermald then delete him. As far as anyone else knows, Grim Reaper just took him on a glorious trip to the near-death star. He'll be back eventually. *shifty eyes*




Santana: TAKE ME WITH YOU!

With one less responsible adult, it made things harder to balance work and children. To the point where Applejack had to hire a nanny to keep an eye on Puffball.

'Hoo boy.




Puffball: Mummy? Daddy? Gwam-gwam? Demon lady? Anyone? I'm kinda bored... and hungwy...




Puffball: AW COME ON! LET ME OUT! I'LL CALL THE SOCIAL WORKER! I MEAN IT!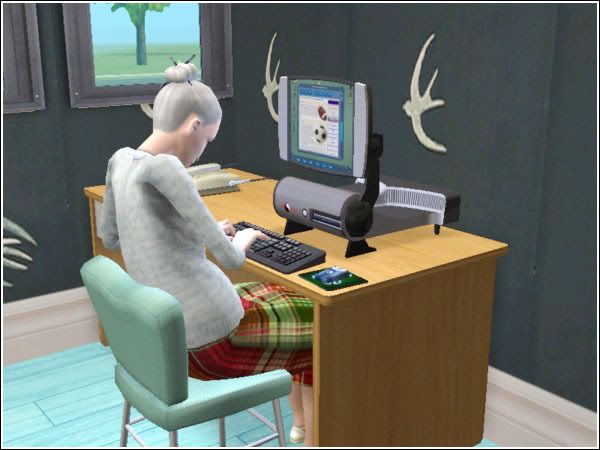 Don't worry, Applejack made up for it once he got home, by attempting to make her at the very least a little more able to look after herself than her siblings.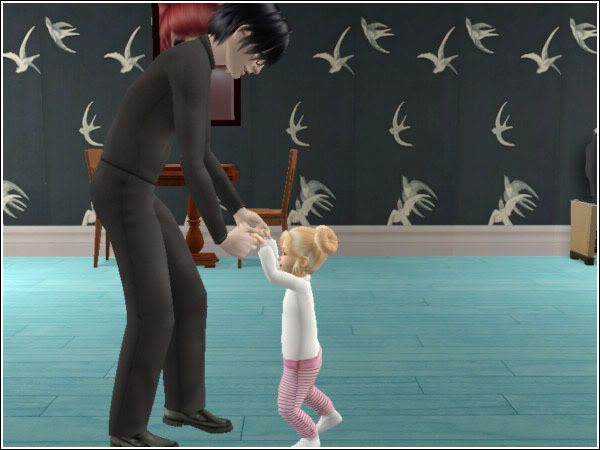 ...Then proceeded to move onto said older siblings.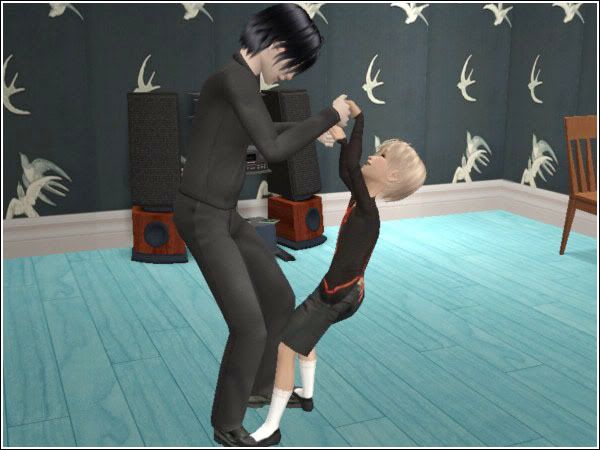 P.C Popple: Dad, I already know how to walk.
Applejack: Not well enough!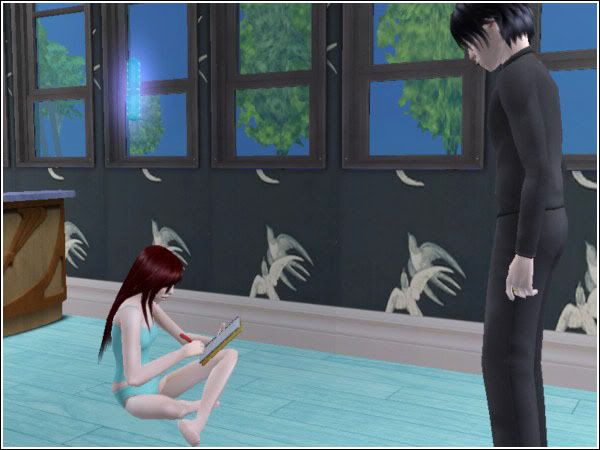 Applejack: Do your homework.
Party Popple: Demons don't need homework!

Bathrooms = Ultimate dance room




Applejack was able to make Puffball walk on her own the next morning.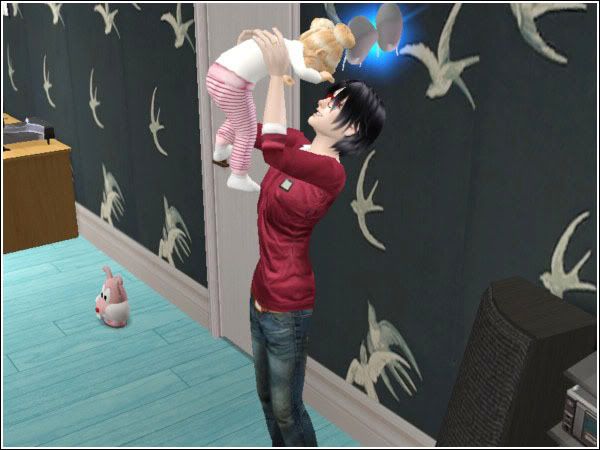 Applejack: Yes! Yes! Finally a competent toddler!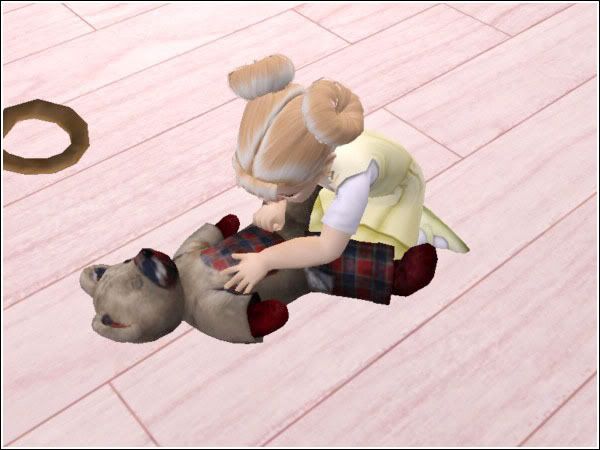 Applejack: ...Look at her, she's going to be a surgeon!




Party: Demons don't need good grades!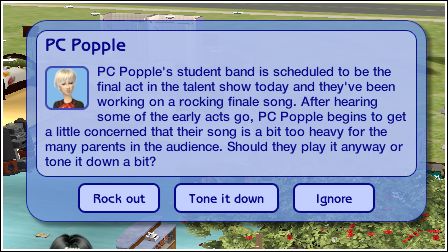 Rock out!




Ah, bum. Well, it's hard to find all-child rock bands who are any better than these kids I suppose.





WALKBY! A favourite of mine, Lobelia (
maranatah).

Who was then dragged in to the house in an ill-fated attempt to make Puffball think people actually do care about her.




(Seriously, where the hell are the rest of the family?)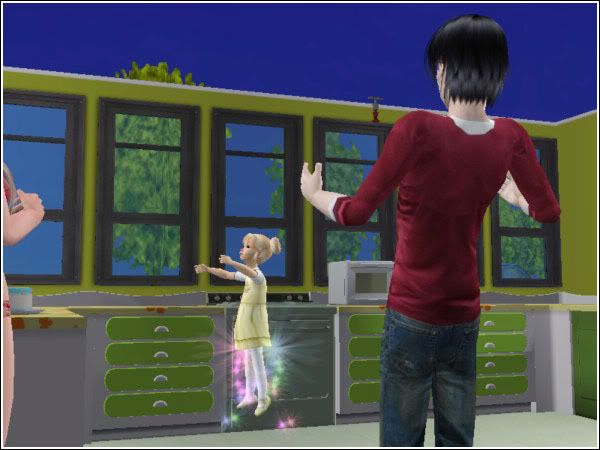 Applejack: She's a rocket-girl!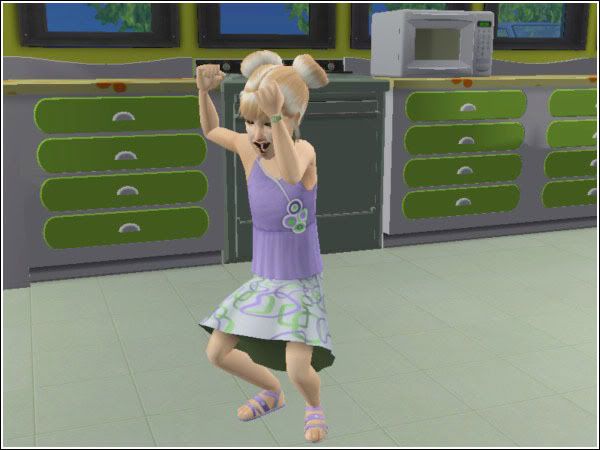 Puffball: Hell yeah I'm a rocket girl! :D

AND THE (LACK OF) ADVENTURE CONTINUES... WHENEVER THE HELL I HAVE TIME!


PREVIOUS UPDATES:

1.0|1.1|1.2|1.3
2.0