With sims from
brightgoldsoul and
dorkasaur !



PREVIOUSLY ON THE TOYBOX LEGACY...

Lego gave birth twice... MY LITTLE PONY NAMING THEME YAY! A boy named Applejack and a girl named Lickety-Split.
Lego was determined to kill off her entire family with flu germs. Her plan apparently failed, or so I hope.
Not much else. A creepy lady staring through the window, that's about it.


SAMUEL STOP STALKING LEGO!




Samuel: When goes outside to pay the bills we will rekindle our love!


You were the one who rejected her in the first place, give up already!


She's bonding with her son... who unless you reproduce like Kif Kroker, he's not yours.





Lego: You see that right there, son, they originally wanted an elephant for this movie, but ran out of budget, so they used the directors cat but never changed the script. Therefore, cats are now considered descendants of the wooly mammoth.
Applejack: But mammoths and cats are completely different.





Lego: That's what you think, my son, but you're wrong, I'm your mother, I'm always right.





Lego: ALWAYS.



Applejack's still adorable.





Uh...




Applejack: AAAAAAAARGH!





Applejack: YOU TORE THIS FAMILY...





Applejack: APAAAAAART!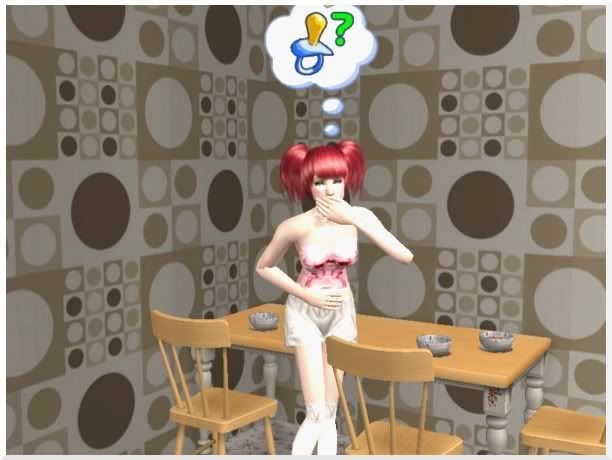 Yep, another one.





Applejack: It must be Christmas! :D

The Toybox family were affected in a similar way to how Christmas affects many families after that.




I can't believe I forgot the side-effects of using red writing in an MS Paint JPEG image.


And with Lickety-Split about to age up and me not wanting her as a baby much longer, and the fact that that order of groceries only provided enough food for one meal, I'm going to have to make some sacrifices for a cake and some food to last another day or so.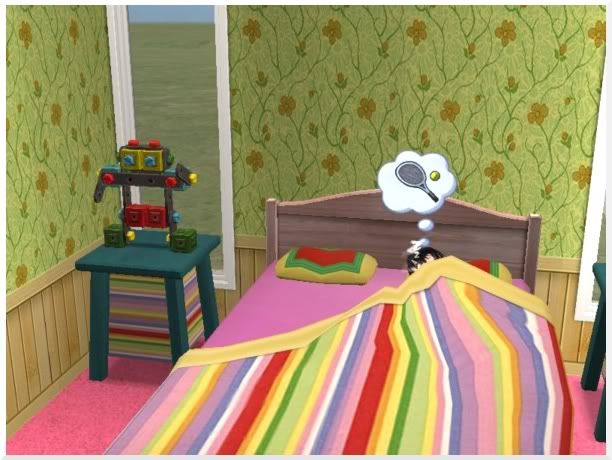 I really hate to do this.





Sorry Mr. Roboto.




May he rest in peace.


Wait a second, toddlers are far more annoying and difficult to look after than babies! What am I doing!? Why didn't I leave her another 24 hours!? Wait!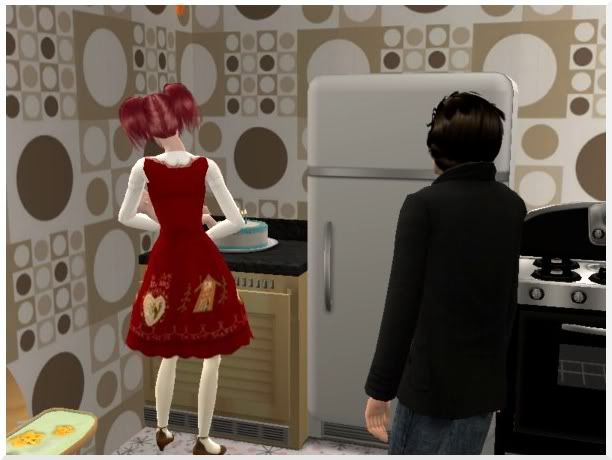 Lego: No way, I love to see the suffering! *Puff*






Well, Lickety-Split may be in that awkward toddler phase, but admittedly she is pretty damn cute.





Okay, really damn cute.




Lickety-Split: Nnnng....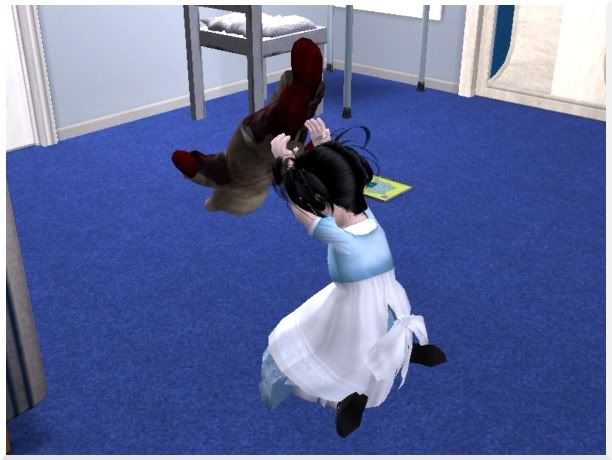 Lickety-Split: I WANTED ETERNAL YOOOUTH! HOW COULD YOOOUUU? YOU WUINED MY LIFE!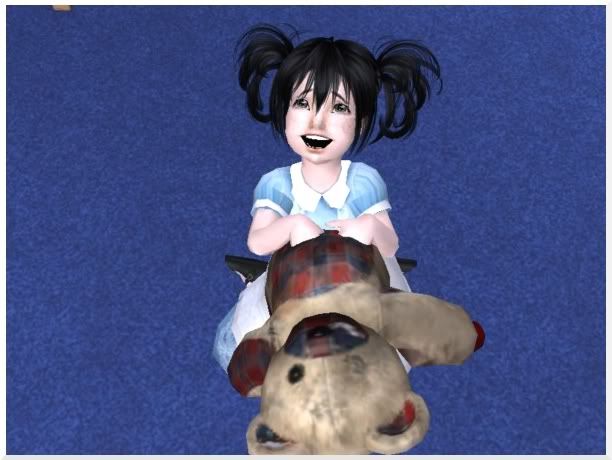 Lickety-Split: AAAAAAAAAHAHAHAHAHAHA...





Lickety-Split: HAHAHAHAHAHAHAHAHAHA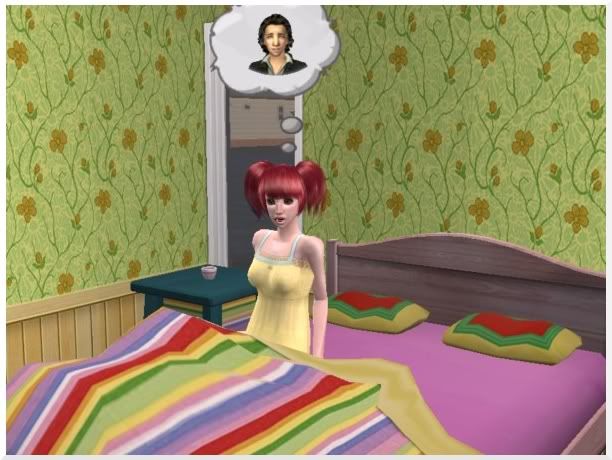 Lego: Oh god... I just had a horrible nightmare that I married and had 2.5 children with some bumbling fool that wouldn't stop crying.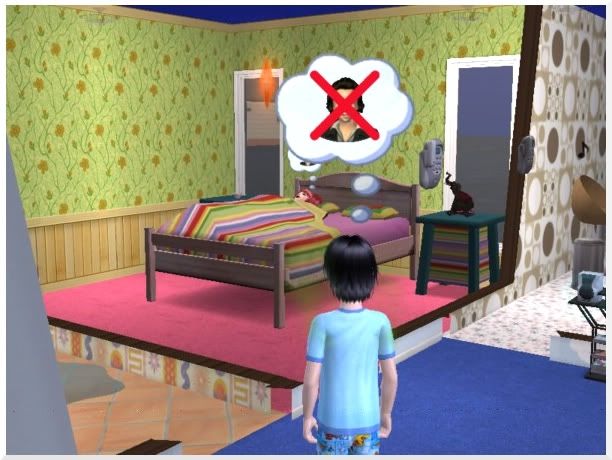 Applejack: Yeah, I hate that bumbling fool too.





Lego: Maybe if I get some cake it'll... oh goddammit, it's true.





See that, Lickety-Split? You'll be getting a lot of that from now on.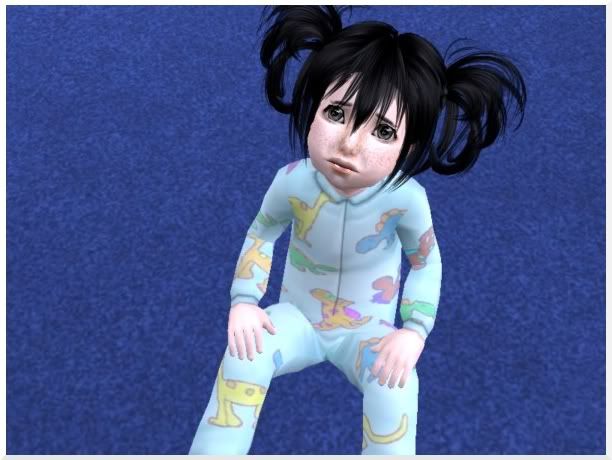 Lickety-Split: I want out.





Thermald: That can be arranged. Say hi to the cloud-people for me.





Lego: I've popped again!
Thermald: OMG ME TOO! :O


I find it ironic that we have a family of insane non-controllables and the one that pisses herself in front of the toilet is the one sim I can actually control.




Lego: It's not piss, my waters broke!

You're not fooling anyone.


And I'll say this again... I find it ironic that blahblahblahblah passes out.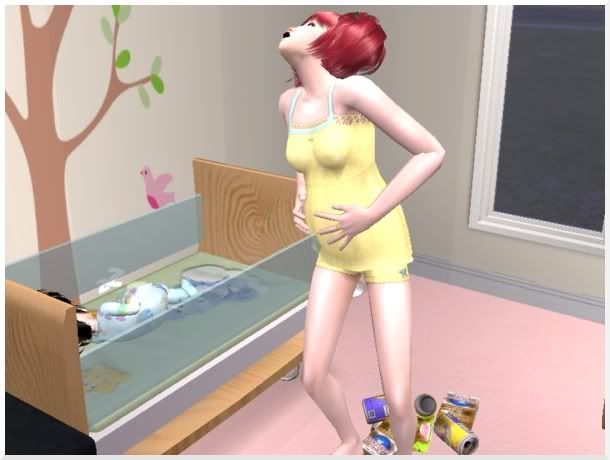 Lego: Get out of that crib mrs, this kid's not spending it's first moments on a pile of rubbish!





A boy!
Lickety-Split: WILL YOU SHUT THE FUDGE UP!?


Continuing with the My Little Pony theme, my first pony, Morning Glory.





Or in my case, the G2 version.




(Looking back now, I think the G1 Morning Glory was much cuter, but god I loved my little G2 Morning Glory when I was a kid)


Thermald brought home a Mary-Sue.




One of these days I'm going to give her a makeover so she actually resembles a typical fanfiction Mary Sue. Beautiful, multi-coloured hair, friends/lovers with every single sim in the neighbourhood, and her family tragically killed-off. I'll have to get round to that eventually.


She joined the non-party for Lickety-Split.




Mary-Sue Pleasant: I don't know this child at all but screw it. *TOOT TOOT*






Determined not to let strange, perfect women near their regular, irritating child, Lickety-Split was brought as far away from Mary Sue as they could to let her grow up.





Then shortly afterwards the game crashed, and I couldn't enter their lot without the game crashing again. So I had to move them into a new empty lot, despite the fact they're still broke.




Have fun, you poor bastards.




And the first thing you do when you move into a field that barely qualifies as a home, with just $700 to your name is...




Lego: Keep that fertility dance coming, Applejack.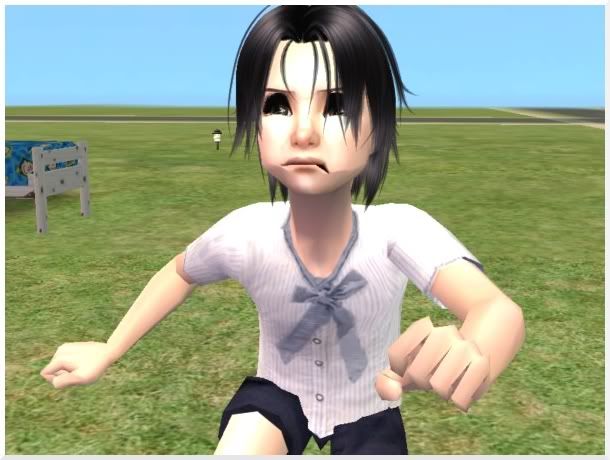 Applejack: Just wait until I tell the social worker about this, sickos.


Thermald soon developed a unique way to introduce more plantlife to the household, free.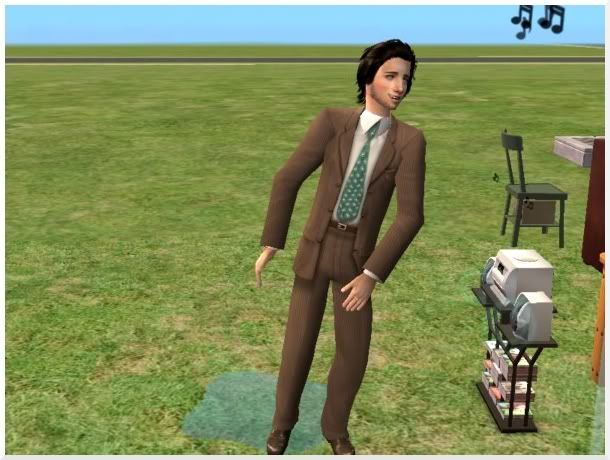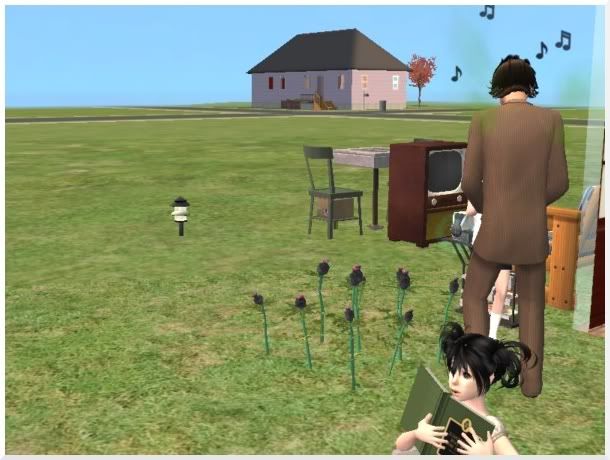 Nice.


Birthday time!




Applejack and Lickety-Split have exactly the same face and genetics, so I'm hoping that Morning Glory looks somewhat different. I don't have much hope since he had the same eyes, hair and skin when he was born.




God dammit.




Double god dammit.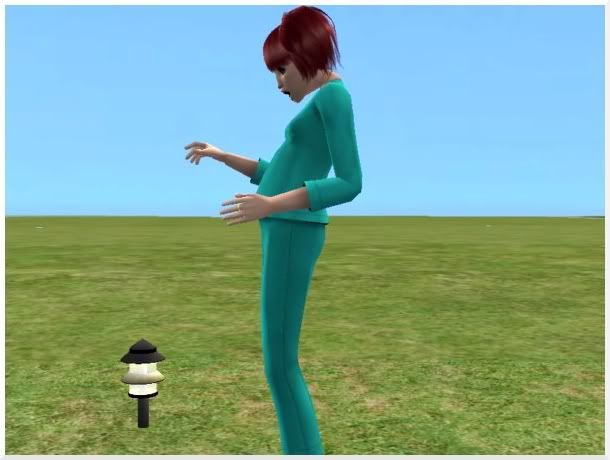 Your mileage may vary whether that's a god dammit or not.

(But something that isn't a god dammit, though no-one cares about my personal life, as I was writing this update I got a letter confirming my placement at University. Whoohoo! And I don't mean that in a sim-sex way. :D Can we party now?)

PREVIOUS UPDATES:

1.0|1.1